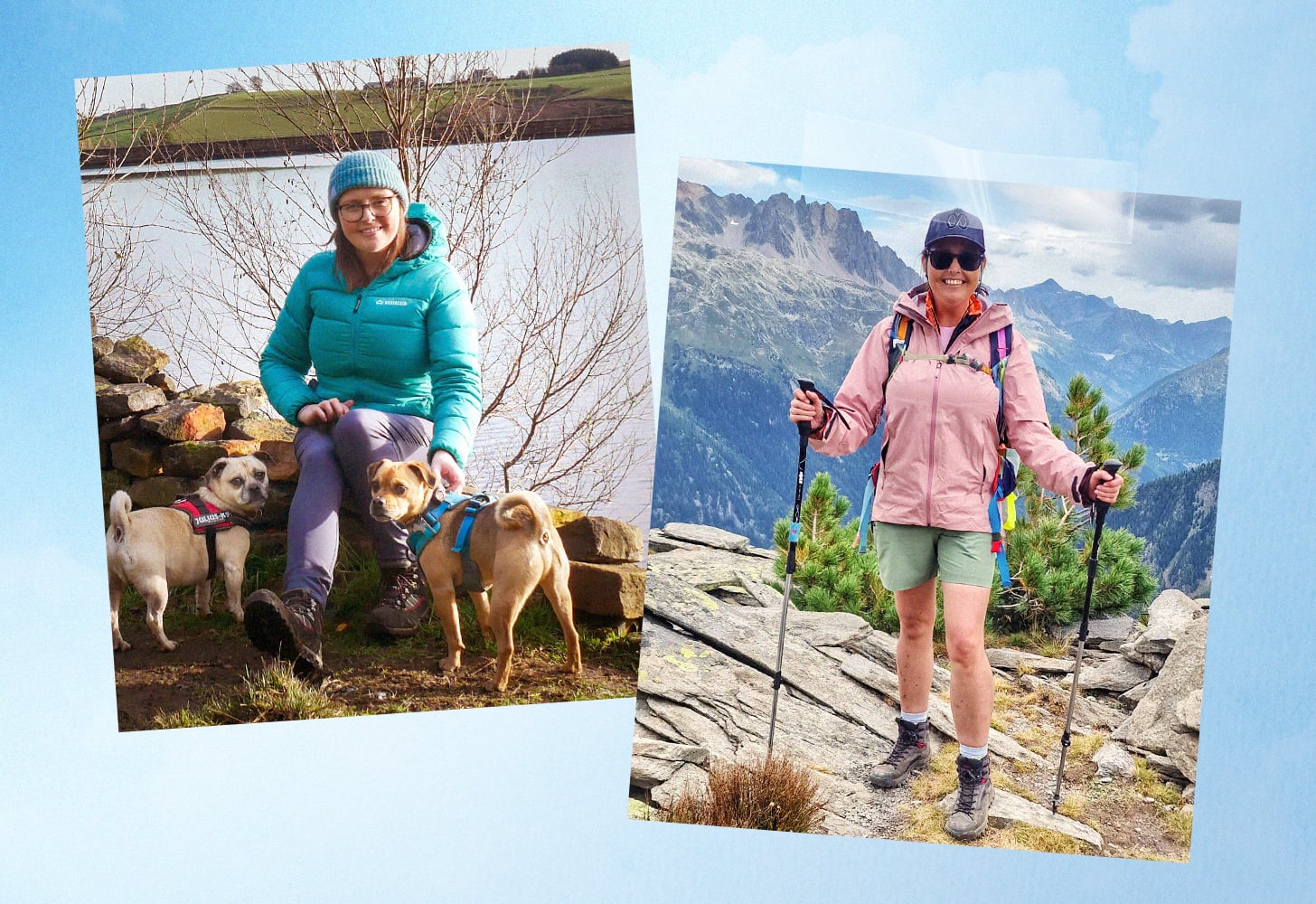 In August 2016, when I was 35 years old, I was diagnosed with primary breast cancer. Since it was just the one lump and my lymph nodes looked clear, I had a lumpectomy surgery, as well as six rounds of chemotherapy and 25 sessions of radiotherapy, thinking everything was good and cleared up at that point.
Fast-forward to December 2017, 18 months after my initial diagnosis and eight months after finishing my last radiotherapy treatment. I started having pain in my sternum, so my cancer team had me come in for a bone scan. I didn't follow up about the results right away, though, because I was about to head to Mammoth Lakes, CA, to go snowboarding, which is a lifelong passion of mine.
While snowboarding, I had a bad fall, which sent a wave of shooting pain through my body. Once back home in Sheffield, England, I followed up with my team, and they said they needed to do more scans because they thought they found something. The new scans revealed that my cancer had not only returned, but had now metastasized, or spread, to my bones and several lymph nodes throughout my body. My sternum now resembled a piece of honeycomb with holes throughout — and the fact that the cancer had spread to and eaten away at my sternum is what caused it to break.
One of the things that I started to say very early on in my metastatic diagnosis was that it's treatment for life, but not a life sentence.
Getting this new diagnosis was definitely a shock and took a long time for me to wrap my mind around it. I had just turned 37, and I think I was a bit naive in the beginning, thinking that it wouldn't change my life too much. But cancer completely upends your life because not only do you have to carry on being a person, you also suddenly almost need to have a medical degree to understand your diagnosis, which treatments and drugs are available to you, and what you can do to help your treatment.
I'm now 42 and have been living with metastatic cancer for five and a half years. Only about one-third of people with metastatic cancer make it to five years after diagnosis, according to the Susan G. Komen Foundation. So to be here is a really massive achievement for me.
Besides all of the treatments and medication, staying active has played a crucial role in my longevity. To be honest, I wasn't this active before my diagnosis. Around six months after starting chemotherapy, I remember thinking that I had to get outside and get active.
So I started hiking in the nearby Peak District (an upland in the UK known for its views and national park) alone with my dogs. On the weekends, my boyfriend or friends will often join me. I wasn't into walking and hiking as much before my diagnosis, but I've found it's a fantastic way to clear my head and just put things into perspective, especially if I've had a change in my diagnosis — good or bad. Whatever the news is, you have to take some time to absorb it, and being consistent with hiking has been a huge boost to my mental health.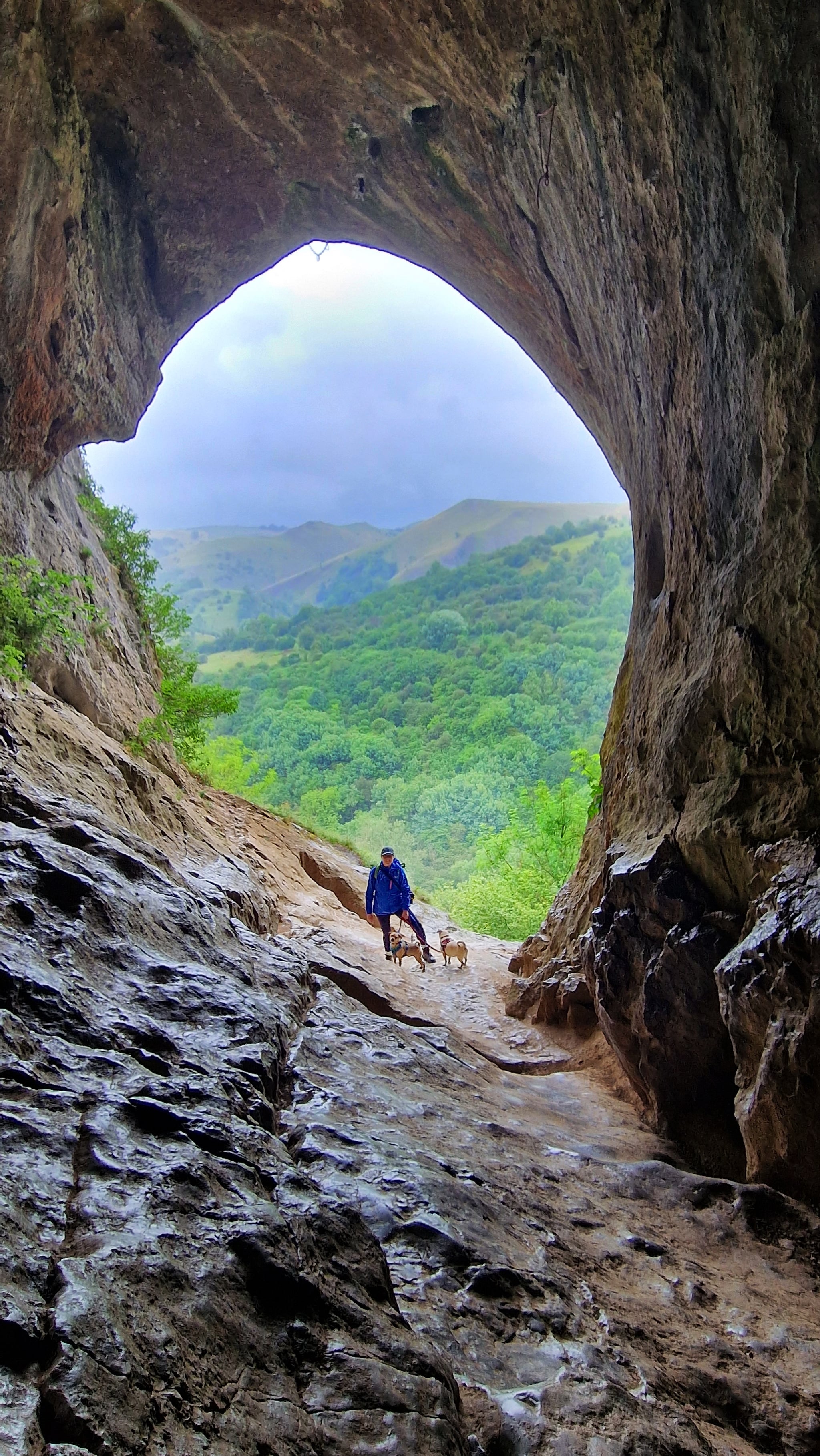 Image Source: Emma Fisher
I've also snowboarded nearly every year since I was 14, and I didn't want my diagnosis to put an end to that. I find that I'm at peace when I'm in the mountains. And although I'm getting worse as my cancer progresses and my energy levels deplete — plus, there's the fear of falling over and breaking something else only to find out it's cancerous again — snowboarding brings me so much joy. I go slower and admire the scenery, and I stop more, especially as my chemotherapy regimen progresses. I have a bucket-list goal to go snowboarding in Japan, which I'm finally going to do with my boyfriend this winter at the encouragement of my oncologist because it might not be something I can do next year. Earlier this year, I was snowboarding in France when my cancer caused my kidneys to fail, and I found myself struggling to breathe. One friend had to carry my snowboard, another gave me her poles to get to ski lifts, and eventually I wound up having surgery and needing nephrostomy tubes to drain my kidney. Still, I didn't let that stop me from being active.
Days later, I checked off another bucket-list goal to hike 100 kilometers of Mont Blanc in Chamonix, France. I did this tour through CoppaFeel!, a UK-based charity created by a woman who also has metastatic breast cancer, which aims to increase breast cancer awareness and plans an endurance trek like this every year. There were 120 of us on the trek, all with a connection to cancer, whether with our own diagnosis or having lost a friend or family member to cancer. The trek was incredibly eye-opening for me in showing how powerful it can be when there's a bunch of people in the same situation as you and you're all just getting on with it, walking up a mountain together, chatting and singing songs.
I went with my nephrostomy tubes and bags in (the snowboarding incident happened days earlier), and one of the doctors on the trek was in awe since many patients who experience this type of procedure can't leave the house. But honestly I felt pretty good and was determined to make the trip. I was somewhat nervous about my fitness levels, given that I'd also been in and out of the hospital in April and June, dealing with infections and other cancer side effects. But luckily, the training I had done was enough, and I ended up doing five consecutive days of trekking.
One of the things that I started to say very early on in my metastatic diagnosis was that it's treatment for life, but not a life sentence. I refuse to let my diagnosis fully dictate my activity. Even if I only walk three kilometers around the streets locally, I want to know that my body is still capable of doing these things, and I would really encourage anyone facing a similar diagnosis to continue doing the activities they enjoy in whatever capacity they can.
If we don't give our bodies the opportunity to prove what they're capable of, then we never know, or we lose the ability entirely.
—As told to Emilia Benton