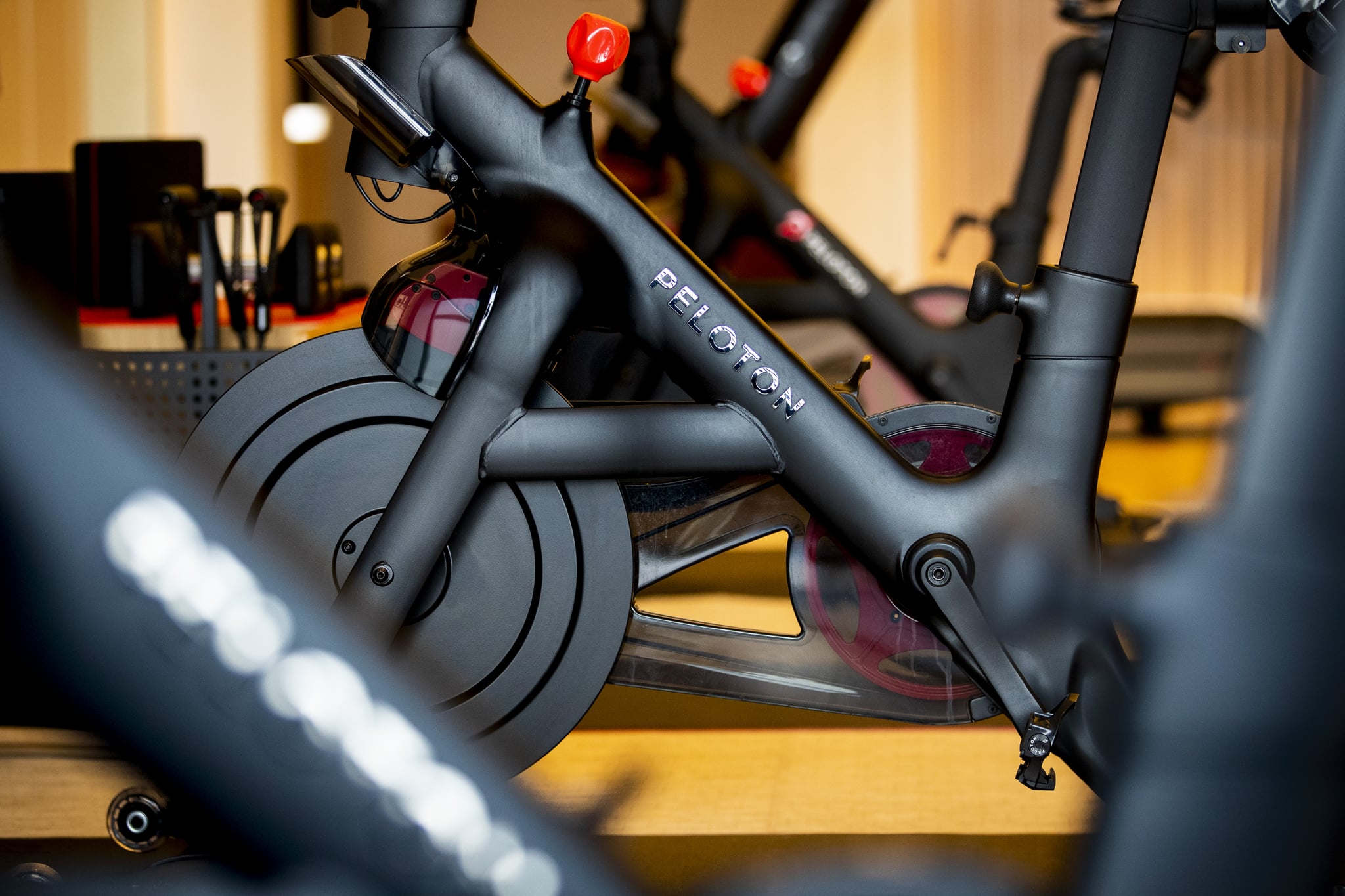 As long as Peloton has been around, the brand's signature Bike and Bike+ have been a cool, classic black with red accents. Anyone holding out for a Peloton Bike that matches their gym aesthetic is in luck, because that day has finally come: Peloton just shared the news on its Instagram that three limited-edition colors of the Bike+ are dropping on Tuesday, Oct. 24 — and there will only be 100 of each for sale in the US.
The colors are Candy (a bright, candy-apple red); Ocean (an icy, seafoam blue); and Galaxy (a sort of brushed bronze). All colorways appear to have the Peloton logo across the center bar in white or shiny silver.
While the news is a surprise, Peloton's been quietly dropping hints that new colors might be on the horizon. In July, the brand teased the possibility of new colors in an Instagram post, and in September, Peloton released a limited-edition University of Michigan Bike+ ($2,795, currently on preorder) decked out in the school's colors to kick off a larger partnership with college sports teams nationwide. But this unexpected drop is the first time any of Peloton's equipment has really been available in other colors for mass appeal.
Fans are, understandably, freaking out. The announcement Instagram post is flooded with comments like, "Galaxy or Candy — decisions decisions! #TakeMyMoney" and "Do I need a gold bike even though mine is completely fine? I think yes."
No one can tell you if you really need a second bike (and like, "need" is a strong word), but if you do want to get your hands on one of the limited-edition colors, one thing's for sure: you'll need to be fast.