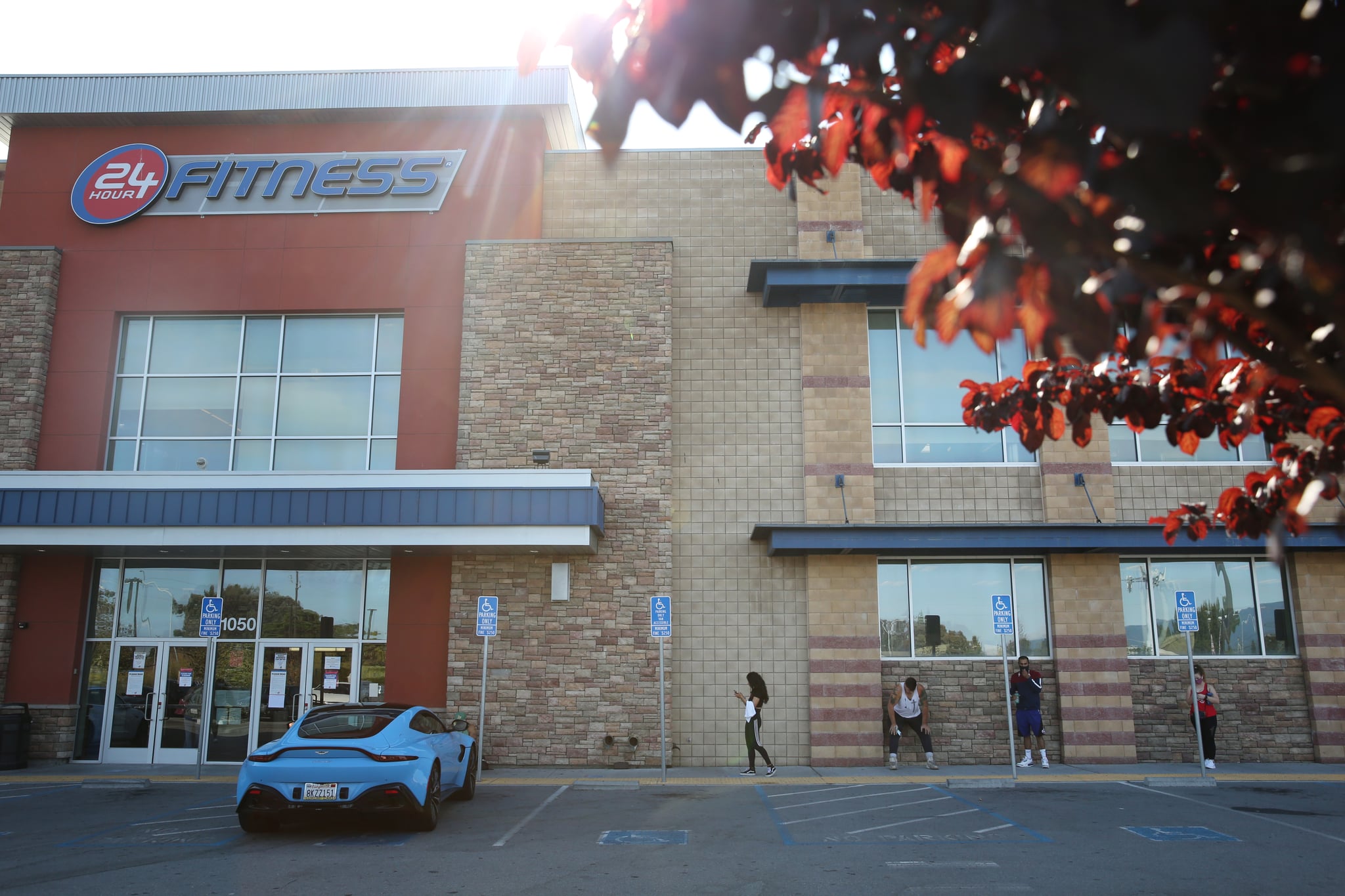 Choosing a gym can feel like a major decision, as factors like equipment, proximity to your home and work, amenities, and the space's overall vibe can come into play. Do you want organized classes, like Orangetheory Fitness? Or to roam free and do your own gym workout plan in a big-box gym? Not to mention, gyms get a bad rap for requiring you to jump through hoops to cancel — all the more reason to choose carefully.
Depending on where you live, 24 Hour Fitness may be a viable option for you to consider. The big box gym has more than 270 locations in 11 different states across the country, with a majority of locations in California. As the name suggests, some locations are open 24/7, a selling point if you're a night owl or super early riser who appreciates an empty gym.
If your budget is a major deciding factor in your gym search, you may be wondering exactly how much a membership costs and what it includes. Here's a quick guide to 24 Hour Fitness pricing.
How Much Does 24 Hour Fitness Cost?
24 Hour Fitness' membership pricing varies by location. The easiest way to find out how much it will cost is to type your zip code into the Find a Gym feature on the brand's site, where you can select your nearest gym and see the exact pricing for that location. You also have the option to stop in to a gym to chat with someone about pricing IRL.
24 Hour Fitness declined to provide POPSUGAR with an exact range or average of its membership prices, but you can expect to see costs from $10 to $60 per month, often with an additional annual fee of $25 to $50. If you opt to pay for a year upfront rather than paying each month, your overall yearly cost will be lower.
What's Included in a 24 Hour Fitness Membership?
24 Hour Fitness has three different membership tiers — Silver/Silver+, Gold, and Platinum — which have different prices. The Silver and Silver+ options are not available at all gyms.
Silver: The most basic and least expensive, a Silver membership gives you access to a single gym location as well as on-demand workouts through the brand's 24GO app.
Silver+: These members additionally get access to in-person classes, including options like Zumba, cycling classes, yoga, Pilates, and HIIT, and premium amenities like saunas and steam rooms in locations that have them.
Gold: A slightly pricier option, the Gold membership gives members everything included in the Silver+ membership along with access to all the 24 Hour Fitness gyms within their region.
Platinum: This membership is the most expensive route, and it allows you to visit all 24 Hour Fitness gyms nationwide. It also includes two buddy passes, allowing you to work out with a friend.
If you're on the fence about 24 Hour Fitness, you can try out the gym with a free three-day pass. That way, you can get a sense of the gym's equipment offerings, how crowded it gets at peak times, and other factors to help you decide if you think the membership cost is worthwhile. Check out their special offers page, too — you might just snag a deal.
Image Source: Getty / Lea Suzuki / San Francisco Chronicle / Hearst Newspapers