When fans of Taylor Jenkins Reid's Daisy Jones & The Six watch the new batch of episodes this week, they'll finally be able to see—and hear—the song "Regret Me" come to life. An integral title (and, let's be honest, diss track) in the band's discography, the angsty composition features singers Daisy Jones and Billy Dunne exchanging barbs that reflect their personal relationship outside of the studio.
Grammy winner Blake Mills, the chief producer for original music on the series, co-wrote the song with Chris Weisman, and had Sam Claflin and Riley Keough perform their own vocals as Billy and Daisy. It's a punchy pop-rock track that uses entirely different lyrics from the ones Reid wrote out at the back of her novel. But the author, who is also an executive producer on the show, welcomed changes for all of the songs.
"What we didn't do is, we didn't want to give them the lyrics to the book because we were dealing with these unbelievable songwriters," executive producer and co-showrunner Scott Neustadter tells ELLE.com. "And Taylor was like, 'I don't want them to be handcuffed to write songs to my work. Let them write the songs themselves.' So all of the songs play the same narrative functions in the show that they do in the book, but the lyrics are different."
Luckily, Mills was able to tap some famous collaborators for the project. "He had all of these friends that would just come in and out of Sound City [Studios] and he would say to them, 'You want to write a song today?' And Marcus Mumford and Phoebe Bridgers and Jackson Browne and all these guys contributed music and it was amazing," Neustadter says.
When it came to "Regret Me," the sound changed too. "In the book, that's a little more of a rock song than I think our finished version is," Neustadter adds. For example, in the novel, Eddie praises the song's gritty vibe. "It was rock 'n' roll!" he says. "It was rage, man. She thrashed." Karen describes Daisy's voice as "guttural" and adds, "It was an angry song. And she was angry singing it." Even Billy, who disapproves of the song, ends up describing it as "hard and fast and raw."
When it came to bringing the song to the screen, and recording booths, Mills chose to keep the title as-is. "He liked the name of the song," says Neustadter. "And then [he] wrote a song that was basically from her perspective. But I do think it's a little sunnier in our show than the novel. But it was just a great hook."
That's partly because of Daisy's writing style, at least in the series. Her sound before joining the band is "more singer-songwritery," with influences like Joni Mitchell and Carole King, Neustadter says. "And then when she meets the band, they get a little poppier. They get a little rockier. And that's Billy's influence on her. And the same thing with The Dunne Brothers. They're writing these very simple rock and roll songs, 'Look Me In The Eye'…But then when Daisy comes along, the songs get elevated. And so we really wanted to make sure that the audience can track that. So 'Regret Me' is probably the poppiest song that Daisy writes, but it also has an underbelly of anger towards Billy in it, and that's just really fun."
In the book, Daisy writes the song "lightning fast" in 10 minutes after she and Billy almost kiss during a writing session and he ultimately, albeit kindly, rejects her. She leaves, embarrassed, and composes the whole song on the beach. "Did I have a right to be mad at him? Did he do anything wrong? Who cares! Who cares? I hurt. So I wrote about it," Reid writes as Daisy. In the series, Daisy creates the song after she and Billy fight during their album photo shoot, and as payback for him writing "More Fun to Miss" about her. In both the novel and show, Daisy sings the song for the band, and everyone votes to put it on the album—except Billy.
"That's obviously a very impactful song. Billy's very reluctant to sing it because it's about him and his issues," Claflin tells ELLE.com. He even likens it to "Silver Springs" by Fleetwood Mac, whose turbulent history inspired Reid to write Daisy Jones & The Six.
Claflin reveals that a good friend sent him a video of Fleetwood Mac performing "Silver Springs" before his Daisy Jones & The Six audition. "He was like, 'Just channel this mate.'" After he was cast, Claflin shared the video with Keough too, because she'd never seen it. "She's like, 'Whoa, this is Billy and Daisy,'" he recalls. "So I think we kind of, in a sense, wanted to channel that through the process."
In the performance, Stevie Nicks, who famously wrote "Silver Springs" about her breakup with bandmate Lindsey Buckingham, sings directly at him on stage. Specifically with the lyrics, "You'll never get away from the sound of the woman that loves you." (Chills.)
"They're on stage and she basically just turns away from the audience and just stares at him and just sings. And he's like, 'Oh God.' And he's sort of reluctantly staring back at her," Claflin describes. "And I think that that was the energy that we wanted to basically bring to that song every time they perform it. I think there's a reluctance that [Billy's] having to sing it."
Listen to the full song yourself above, and read the lyrics to "Regret Me" below. Mills is on guitar and bass, Kane Ritchotte on drums, Roger Manning Jr. on the organ, and Nicki Bluhm and James Petralli on background vocals.
You regret me
And I'll regret you
Except I don't care what you feel
And I totally already do
I'm the slippage in the system
With a natural gift, how I move
So go ahead and regret me
But I'm beating you to it, Dude
Oh, you regret me
And I'll regret you
You couldn't handle your liquor
And you can't seem to handle this too
I'm the slippage in the system
And I'm perfectly ready to strike
So go ahead and regret me
But I'm not easing up on this mic
Seven fallen angels in a tumbler
Meet me in the parlor with your keys
Meet in the corner where you keep me
I'll do anything you please
I'll do anything you please
Oh, you regret me
And I'll regret you
I find it perfectly natural
Here in my car to be doing
Off the PCH Highway
With the typical wonderful view
Go ahead and regret me
But I'm beating you to it dude
Go ahead and regret me
But I always will too regret you
Go ahead and regret me
But I always will too regret you
Go ahead and regret me
But I always will too regret you
For reference, here are Reid's original lyrics to "Regret Me."
When you look in the mirror
Take stock of your soul
And when you hear my voice, remember
You ruined me whole

Don't you dare sleep easy
And leave the sleepless nights to me
Let the world weigh you down

And, baby, when you think of me
I hope it ruins rock 'n' roll
Regret me
Regretfully

When you look at her
Take stock of what you took from me
And when you see a ghost in the distance
Know I'm hanging over everything

Don't you dare sleep easy
And leave the sleepless nights to me
Let the world weigh you down

And, baby, when you think of me
I hope it ruins rock 'n' roll
Regret me
Regretfully
Regret me
Regretfully

Don't you dar rest easy
And leave the rest of it to me
I want you to feel heavy

Regret me
Regret setting me free
Regret me

I won't go easily
Regret it
Regret saying no
Regret it
Regret letting me go

One day, you'll regret it
I'll make sure of it before I go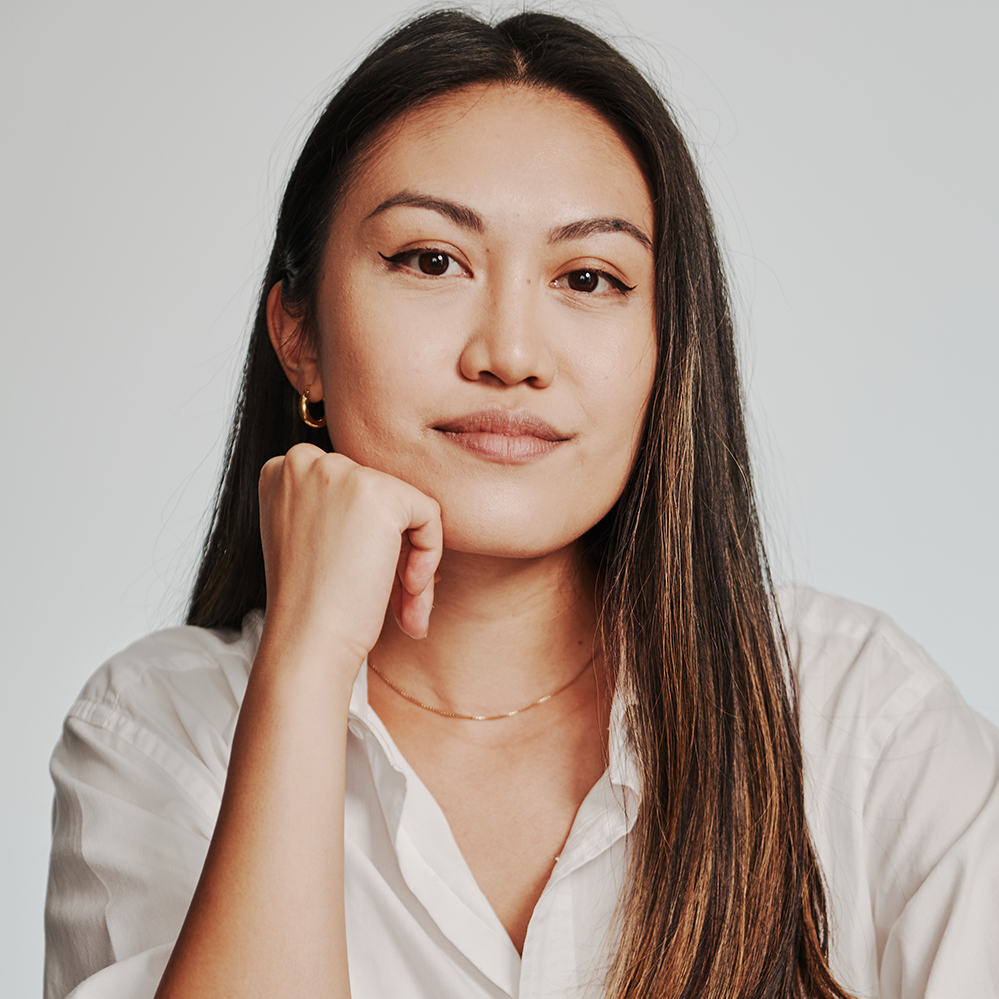 Erica Gonzales is the Senior Culture Editor at ELLE.com, where she oversees coverage on TV, movies, music, books, and more. She was previously an editor at HarpersBAZAAR.com. There is a 75 percent chance she's listening to Lorde right now.