J. Harrison Ghee believes their ministry is to spread queer, Black joy. Beaming from their picture-perfect dressing room in a yellow blazer, it's hard not to feel the light radiating from their smile. Perhaps it's because they're starring in the Broadway hit Some Like It Hot, based upon the Marilyn Monroe-led film of the same name, or maybe it's that the musical allows Ghee to revel in their happy place while broadcasting their mission to the world.
"Since I was a kid, I was always told that I had a calling and that there was a ministry in me. I was told it had to look a certain way or be a certain thing. I now know my ministry is greater than what anybody else could try to put on me," Ghee, who uses any pronouns said with respect, explains. "It's something I have to be true and authentic to, to what my spirit says, and where I operate from."
Set in the Prohibition Era, Some Like It Hot focuses on two musicians, Jerry (Ghee) and Joe (Christian Borle), who flee their home base of Chicago after witnessing a violent mob hit. While on the run, they disguise themselves as Daphne and Josephine respectively, and join an all-female swing band to evade their assailants. While Joe begins to fall in love with the lead singer, Sugar (Adrianna Hicks), Jerry begins to embrace Daphne more and more, eventually leading to an important revelation.
This isn't Ghee's first role on the Broadway stage. After growing up in North Carolina and moving to New York for college, Ghee went on to play Lola in Kinky Boots and André Mayem in Mrs. Doubtfire. Ghee, who has been involved in Some Like It Hot as Jerry/Daphne since 2019, is rightfully earning praise for the performance, especially for their second-act showstopper "You Could've Knocked Me Over With a Feather." As Daphne comes to terms with her own identity as both Jerry and Daphne, Ghee's voice soars, giving the character an effortlessly confident aura. Many critics have commented on the sincerity of Ghee's gender-euphoric performance, and audiences love it too, with standing ovations following the 11 o'clock number and countless stage door compliments.
Ghee remembers a specific audience experience from the stage door security guard, Leon. "On opening, he was sitting up in the balcony and sat next to a cisgender, white man and a woman," Ghee details. "When I did my song, the man turned to the lady he was with and goes, 'I need to treat my son better.' That's why I do what I do, for moments like that to make you think or feel differently than when you came into the building."
Ghee joined ELLE.com over Zoom to discuss learning from Daphne, not submitting to labels, and why change on Broadway can be uncomfortable—but necessary.
How did you get here? What was your upbringing like?
I grew up in North Carolina, in church, in a very religious family. My father's been a pastor for over 20 years. That's where I found the power of my gifts, of being able to move people. It wasn't until junior year, really going into senior year [of high school] that I decided to pursue being an artist. Before that, I was going to do something safe for the sake of my family. I was going to do communications and could be a journalist or something. But then I was like, there's so much more I want to do, and entertaining moves me, and also I get to move others. So, then I moved to New York to study at [The American Musical and Dramatic Academy] and never looked back.
Why do you love Some Like It Hot?

So many reasons. The literal journey of my character I get to have every night is so rich to explore, and that's what I'm excited to share with audiences. Then, to get to play opposite Christian Borle [Joe/Josephine] every night and to have the camaraderie we have is just so beautiful, to have that trust in another artist and that fun. To sing this incredible music every night by Marc Shaiman and Scott Wittman. This is dreams, right? It really is such an incredible group of humans that I get to work with on every front. It makes it so, so special.
On that note, what has it been like working with this all-star cast and crew, which also includes the iconic Adrianna Hicks? Is there anyone you feel particularly connected with?
It's hard to play favorites here. Everyone brings such truth to the work and that's what [director and choreographer] Casey Nicholaw stays on us about in telling the story. He's like, come from an honest place. Yes, we are doing these farce moments. Yes, it's comedy, but do it based in truth. Everyone is really bringing themselves to the work. I love all of the connections that we have on so many levels, like NaTasha [Yvette Williams] and I are from the same hometown. We're both from Fayetteville, North Carolina. Adrianna and I did a workshop of The Sting in 2017. We were both were finding newness in ourselves as artists in such a way. So, to have this full circle moment to come back together in this way is so special. She's like a little sister to me, and I just like love her so much. Christian, we really do have this sibling energy that is just so fun, trusting, and goofy. I mean, Kevin Del Aguila! It's just morsels and treats all around.
What does the role of Daphne mean to you?
There's a little Daphne in everybody. You have to find your Daphne and that freedom to walk in that joy. I was telling Amber [Ruffin, who wrote the book] earlier today that I enjoy doing the work ahead of time and having a grasp on the character, the story, the journey, and all the things. Then, I look forward to allowing the character in the show to teach me and to grow me as an artist and as a human. I'm always like, well, what is that going to teach me today?
Daphne has taught me to keep living out loud. I used to say I never imagined being a drag queen, but the seeds were always planted from when I was younger. I never knew that it would lead me to my Broadway debut in Kinky Boots as Lola. I tried to hide those things. For a long time, when I did drag in New York City, I kept everything separate. I didn't want to be pigeonholed. But [drag] made me special. I had to accept that to be able to step into fuller versions of myself. It's often those things that we try to hide or keep away from everyone that really are what make us special and help us shine. I hope to inspire and encourage people. Don't hide those special attributes about yourself. Celebrate them. Allow them to live out loud.
The Broadway production is a bit different from the Marilyn Monroe movie, specifically in Daphne's story. What was the conversation like around those changes?
There was a level of trust throughout the creative team that was placed in me that I'm grateful for. It helped me to stand true for me as an individual. There were things that I would come into the room, and lines were put into the show that I say in my life. The line where Joe says to me in the show, "What do I call you? Jerry or Daphne?" and my response is, "As long as you do it with love and respect." People asked my pronouns all the time, and I say all things with respect, because I walk in the power that I hold all energy within me—masculine, feminine, everything in between. That is who I am as an individual. It's so interesting to watch people try to compartmentalize me or to make sense of me. I love to keep people guessing. You will not label or limit me in a way that bounds me.
There's also the fact that Jerry/Daphne and Sugar are both Black in the musical, which is very different from the film. Specifically, it's a Black experience presented in a positive light while set during a time in which Black experiences were not often positive.
It is definitely something I don't take lightly. We get to be these characters who are real, who are human beings who have feelings who experience life. We protect Black joy. We're human beings. It is wonderful to get to have this queer, Black experience. And have it just be that.
I've seen a bit of criticism about how certain roles on Broadway, specifically in shows like Tootsie or Mrs. Doubtfire, perpetuate this trope of a "man in a dress" while not fully understanding gender identity. Some Like It Hot has gotten some fire for this. How do you think the show handles that, and what are your thoughts?
For myself as an artist, I'm very intentional about the things that I do and how I approach [them]. One of the things I'm grateful for in every process in each show is the commitment to communication, conversation. The work is always being put in, in the way of being conscious of everything we're doing and intentional about how we do that. For me, drag is a tool of freedom. It has always been something I use as an honoring of the feminine energy in my life that has always supported me. I don't take it lightly being a drag artist in that way, and walking in my authenticity and trusting the work I am bringing as a queer artist to these stages.
People are always going to have something or want something to latch onto and to criticize. Oftentimes, those criticisms come based out of fear, or even ignorance. People had a lot to say, but never saw the thing for themselves, but assume we had just copied and pasted. It's when you come see and experience the thing for yourself that you'll understand the work will always prevail. And again, I'm proud of the work that we did on all projects, and specifically on Some Like It Hot, and the truth that we walk in everyday.
I also wanted to ask about the Tony Awards. There have been a lot of conversations surrounding the Tony Awards, specifically how nonbinary artists do not fit into the actor or actress categories. Justin David Sullivan from &Juliet withdrew themselves from consideration just recently. What made you, as a nonbinary artist, stay in consideration in the leading actor category?
Staying in was very intentional. I'm grateful my producers considered and asked me before saying they are going to submit me for consideration, acknowledging I identify in this way. They said that this is how the Tonys are working, this is what we're submitting you as. I appreciate that, and they understand the human that they got in this process, and they know that I'm not going to show up any less than who I am. Someone else's labels or limits are not going to bound me and my ability to do anything. My artistry and the work will speak for itself. What anybody claims or puts on is extra, and they're trying to place someone else's experience on me. I'm here to be intentional about my ministry and my work. So again, I'm protecting Black joy over here. That's all I'm doing.
How do you hope Broadway will continue to grow and change? How has it already changed in wonderful ways?
Toni Morrison said that artists' existence is innately political. We comment on the times, we we should do the things that cause conversations. Even during this process, there were times in talking about representation or my journey as Jerry/Daphne of, what are we saying? How are we doing this? What are we identifying? I had to stay true to myself and ground and be like, can we be artists and just create the thing that causes conversation, and not be worried about how it is criticized, but trust in whatever vision we have, do that thing, and let the story speak for itself? Let's be artists and trust that thing.
So, there's room for all stories to exist and be told. I say we have to operate in this conscious sensitivity. This awareness that there are so many existences—even in this interview, of you bringing your own existence to this conversation. You may respond to a thing in a certain way that has nothing at all to do with me as a human. But, I may have triggered something in you, and I have to know consciously and sensitively that I have nothing to do with that and be okay with it.
Broadway just has to remain open to the conversation of keeping the options open and not limiting ourselves to being one thing. I'm grateful that conversations are being had. If you're ignorant to it and remain closed off, then you're showing your cards and you're like, "Okay, I can respond to that and operate accordingly." As long as you keep the conversation open, that means there's room for growth. As we spent two years away from Broadway and it shut down, coming back to it, you see where people are taking the time to do the work or not. It's going to be a transition time. It's not an immediate, like, snap your fingers, everything's new, let's wipe the slate clean. It's operated a certain way for a long time, and that's [why] we're going to have to experience some growing pains. It's going be uncomfortable for a lot of people for a moment, but we need to be uncomfortable. It's okay to not be okay.
This interview has been edited and condensed for clarity.
Some Like It Hot is currently running at the Shubert Theatre. Tickets are available for purchase here.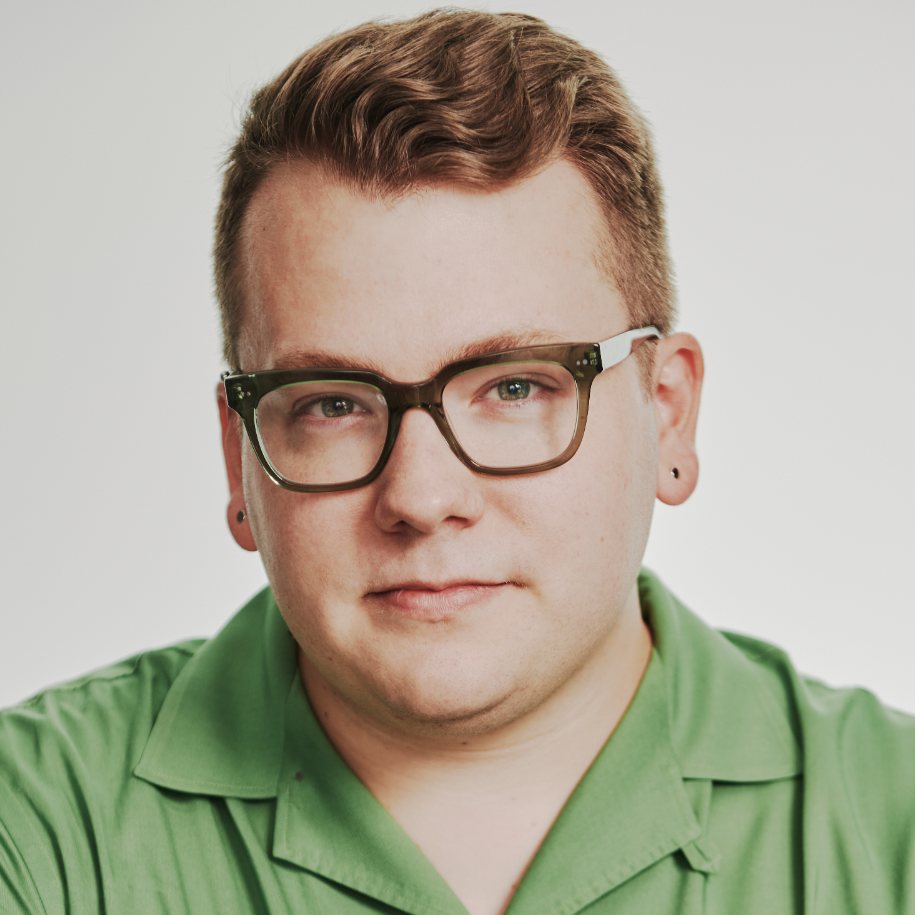 Samuel is the Assistant to the Editor-in-Chief at ELLE Magazine. His interests include music, theater, books, video games, and anything to do with Taylor Swift. He famously broke both his arms at the same time in fourth grade.