Julia Fox is done with men. No, really, she's had it. She is not dating, she isn't having sex, she has no desire to be intimate with anyone. "I want to be left alone," she says, in her punctuated vocal fry. "Like, don't talk to me, don't look at me, don't bother me." She's not just talking about men she's had relationships with—although you can make your own assumptions about one of her recent exes. This is about men at large. Men who, according to Fox, don't recognize their privilege. Men with fragile notions of their masculinity. Men who are deadbeat dads, and male politicians who make the kinds of policy decisions that leave single mothers to struggle. She's talking about men who expect women to carry the emotional burden in a relationship ("I personally think, like, unappreciated acts of service is not a love language, you know?") or expect their wives to take their last name "like she's his property."
"I don't know," Fox says, sucking on a vape. "I feel like knowingly engaging in a heterosexual relationship, you are signing yourself up for an unhealthy dynamic." We are at Fox's studio in Chinatown, surrounded by overflowing clothing and a wall full of shoes, where she comes to write, usually on Mondays and Tuesdays, when her two-year-old son, Valentino, is with his father. (Yes, Julia Fox is raising a boy who will become a man.) "Those are, like, my only two days to work," she says. Fox is reflecting on the past year, wearing a Fox News sweatshirt that has "The Julia Show" emblazoned across the top, which could just as well describe how it's been going.
Should you have missed the incessant paparazzi snaps or the viral red-carpet moments, the magazine spreads or the TikTok videos, Fox—longtime fixture of the downtown New York club scene; breakout star of the 2019 film Uncut Gems; and current obsession of a certain corner of the culture—began the year as the girlfriend of Kanye West, then ended it somewhere between West's complete meltdown and her own meteoric rise to It Girl of the moment. (Of West's anti-Semitism, she says: "I just feel so bad for everyone involved, to be honest. I feel bad for his family, his children. I feel bad for the Jewish people. Some of my Jewish friends are shook right now, and that fucking breaks my heart. I really, truly, would've never seen him taking this direction.")
Fox is working on a memoir that will ostensibly delve into her evolution—this is what she's been writing—though she is hesitant to give much detail about what's in it. Fox says she loved reading as a child, and spent time shoplifting books from Barnes & Noble, dreaming she'd one day write her own. "It's not like a celebrity who just got a book deal and, like, got a ghostwriter to write it, you know? Like, I actually am about this life." What she will say is that she's 200-plus pages in, that the book details her life chronologically, but that it doesn't revolve around her relationships. "I didn't want to make men the focal point," she says. But fans, don't worry: She promises there will be tea.
Some people chase fame. Julia Fox says it chased her. From an early age, first as a child in Italy, where she lived until age six with her mother and maternal grandfather, and then in New York, where she was raised by a somewhat absent father, she has provoked people. "Everyone who used to meet me would be like, 'Oh my God, you're nothing like what we heard,'" she says. "I've been getting that my whole life. So, yeah. I don't know what it is. I just, like, elicit this reaction in people." So as for fame, "I was like, it just would make sense, you know?"
Fox spent her teenage years in New York, living with her dad and brother on the Upper East Side, when she wasn't bouncing between friends' houses or living with her drug dealer boyfriend. "We were on the run together," she says. She went to an alternative high school famous for its lack of grades, where students were encouraged to treat the city as their curriculum (noted students include Jean-Michel Basquiat and Ad-Rock of the Beastie Boys).
She spent her twenties self-publishing art books (including one called PTSD, about her recovery from an abusive relationship); running a fashion label with a friend; and making art, including a gallery show that featured silk canvases painted with her own blood. For a time, she was an investor in Happy Ending, the now closed Lower East Side club popular with a certain breed of early-aughts hipster celebrity. She directed a short film about child sex trafficking that was never released; for a brief period, she worked as a dominatrix—it was consensual BDSM, not sex, she says—which, as it turned out, was great acting prep. "It's like one never-ending improv class," she says.
Fox had dreams of Hollywood. By the time Uncut Gems was released in 2019—she plays the girlfriend of Adam Sandler, a role she landed without any acting experience, and for which she received critical acclaim—she was ready for her moment. But then, of course, the pandemic happened. She ended up getting a job on a TV show, then got fired for showing up late. "Literally, it was like under 10 minutes," she says. In the past three years, she has lost a best friend to a fentanyl overdose; gotten pregnant and divorced; then lost another friend, also to drugs.
Now, it seems, Fox is making up for lost time: at haute couture shows, donning her now-signature raccoon eyes; interviewing Anna Delvey for the podcast she co-hosts with Niki Takesh, Forbidden Fruits; appearing in an ad for Uber One; walking the frigid streets of New York in a latex bodysuit, styled by her friend, paparazzi in tow; posing on a mound of dirty snow for a spread in New York magazine, which recently declared 2022 "Julia Fox's year." "I mean, they didn't need to tell me," Fox says with a laugh, when I ask her how that felt. "I already knew." One would expect no less from a woman who thinks she is her own muse.
Whether this shtick is performance—and maybe it is—you have to admit it is compelling. And in an age when it can be hard to tell what's real and what's curated real, and everyone seems worried their words may be misconstrued, there is Julia Fox, live streaming from her bathtub or on the toilet—without makeup, her kid sometimes in the background, unraveling the most insidious aspects of the patriarchy while raising a boy she hopes can avoid them. "I'm terrified," she tells me. "I'm like, 'Oh my God.' I cannot create, I cannot produce another one of these horrible men."
Perhaps it's in her delivery, but something about these little nuggets of wisdom is comforting. Such as when she declared, in a recent TikTok video, that "aging is fully in—like, fully," somehow making this statement sound believable despite stating just nine months prior that "after 25, there's nothing to celebrate." (Fox says she has used Botox, and once got liposuction—and honestly, she might do it again. But not right now. "I'm, like, saggy—like, things are not sitting the way they used to. But it's like, I am not gonna do a damn thing about it," she says.) Meanwhile, she is giving tutorials on how to bleach your eyebrows—a look she has described as "man repellent" that is particularly triggering to her ex-husband—and raging about the fact that some states exempt male hair-loss products from sales tax, but not pads and tampons. "It's violent at this point the way that capitalism extorts women," she says in the TikTok video.
Fans who subscribe to the Gospel of Julia know there's not much she can say that will surprise at this point, except that then she manages to. On the Ziwe show, she responded to a question about whether she is pro women killing men by saying: "I think that if the man deserves it, yeah, why not? Men kill women all the time for no reason." In fact, there was one man she did believe deserved it, she tells me. He was a drug dealer who she thought provided the fatal dose that killed her friend. She says she knew where he lived, so she stalked his neighborhood with her dead friend's gun until she found him. "I would literally, like, sit across the street in my car, put the seat all the way down, and watch him through the little side mirror for hours, like coming and going."
"I'm glad I didn't kill him," she says, taking a long drag of a joint. As it turned out, she explained, her friend likely died from a combination of things in her body, not one bad pill.
In many ways, Fox was built for this moment—her quippy one-liners made for shareable sound bites; her messiness the antidote to the perfectly coiffed Instagram aesthetic; her ability to deliver a line that sounds like the unhinged rambling of a stoned Valley girl but also makes you wonder if she's actually right.
On whether she considers herself ambitious: "I think to get anywhere you want in life, you have to be a little bit delusional. You have to be like, 'I'm gonna be that bitch,' you know?"
On how she feels about motherhood: "Making a fucking human being is superhero shit."
On marriage: "At the end of the day, a wife and a prostitute are both doing the same thing, but the prostitute is doing it with different men and the wife does it with the same man—they just put a fancy label on it."
Fox says this is her "I don't give a fuck era," though it's hard to imagine she ever gave much of one. She is sitting at a small desk, with a mess of cleaning products, diapers, and makeup balancing on a windowsill—as well as a Kanye action figure someone sent to her, whose head she has popped off and replaced with an alien face. "I've definitely changed," she says, pausing to think about it. "I feel different from even, like, last year."
Some of this, she says, is being a parent—and the ability to comb through the aspects of her life that simply aren't serving her. "Valentino keeps me grounded, and in such an insane way that nothing has ever been able to before," she says. Maybe some of it is the stability that comes from some success, even if she has, technically, always made it work. "You know what, I've been hustling and on my own for so long that it's like, I know no matter what, I'm going to figure it out. Whether that's a scam or a man or both, I figure it out."
Or maybe, as she puts it, it's just not really that deep. "I'm just really unfazed by it all," she says. "I feel like in my head, I've been famous my whole life."
Hair by Erol Karadag for Wella Professionals; makeup by Julian Stoller; manicure by Naomi Yasuda for Aprés Nail; set design by Cooper Vasquez at Frank Reps; produced by Cara Braglia at Caravision.
This article appears in the March 2023 issue of ELLE.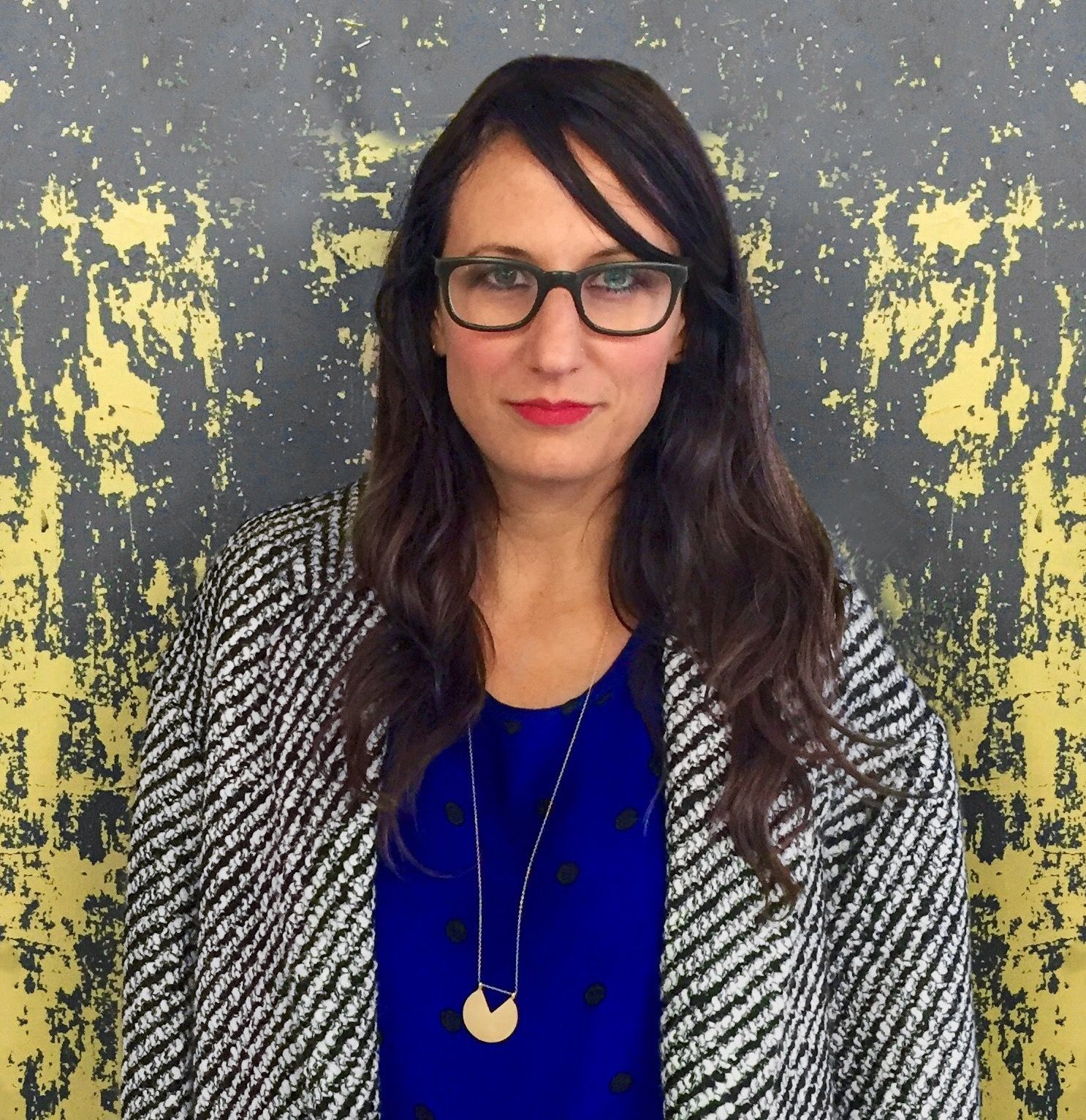 Contributor
Jessica Bennett is a contributing editor at The New York Times, where she previously served as the paper's gender editor. She teaches journalism at New York University and is the author of Feminist Fight Club and This Is 18.