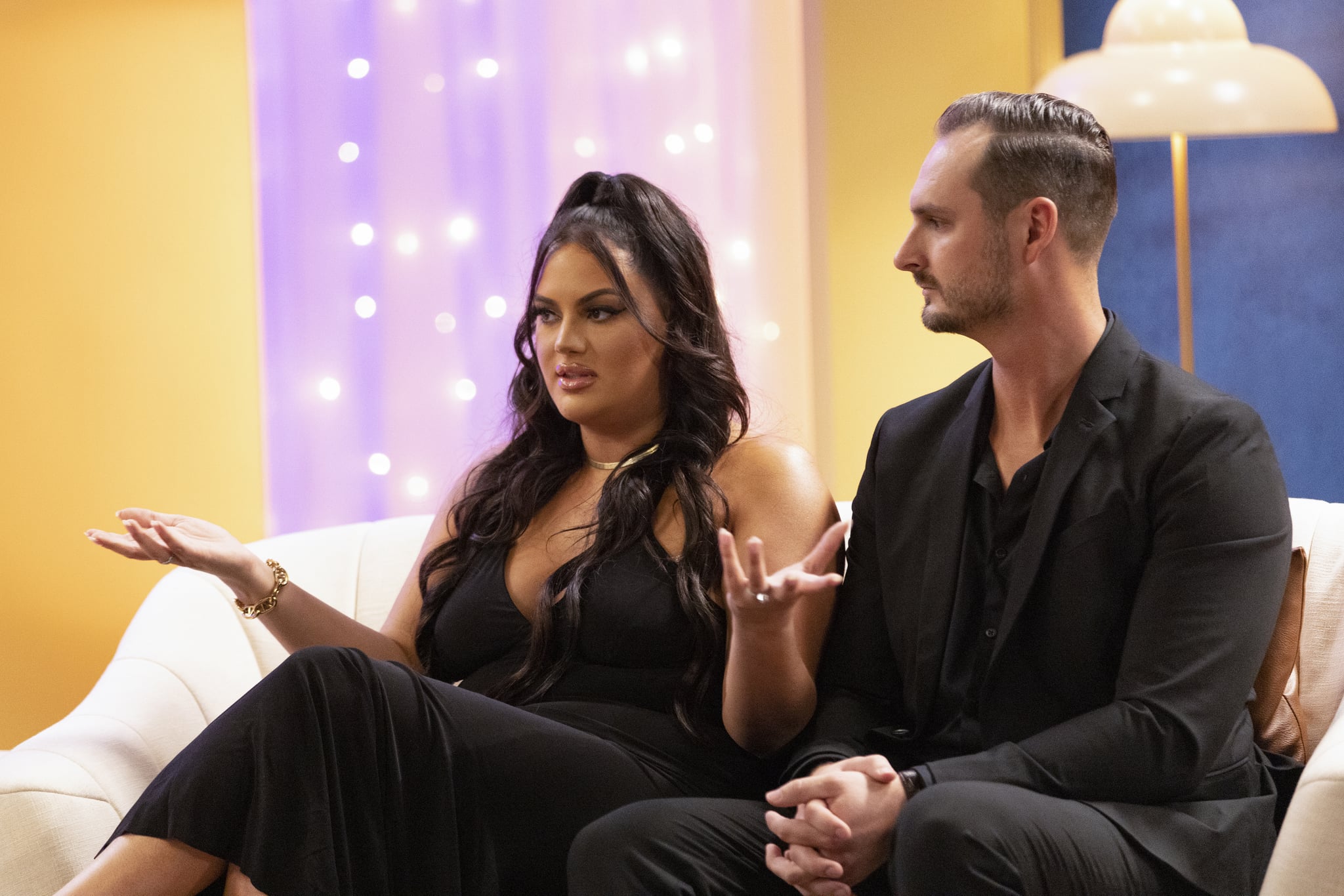 Ahead of the release of "Love Is Blind: After the Altar," season three cast member Alexa Lemieux is opening up about how she's handled criticism from body shamers. During an episode of the "Diet Starts Tomorrow" podcast released on Feb. 5, the Dallas native, who married Brennon Lemieux on the show, spoke about being the first curvy contestant on the series and addressed negative comments from viewers, as well as the show's focus on her body.
"My body has been a topic of conversation as long as I can remember."
"The thing that I dislike the most is when people are like, 'Brennon loves me, in spite of my body,'" she told hosts Remy Kassimir and Emily Lubin. "That sucks. Like what? No, he loves me and my body. It was never a concern." In fact, she shared that she asked Brennon after the reveal if he was initially attracted to her. "He was like, 'Hell yeah, I love that you're curvy. You look good.'"
Despite Brennon's support, she admitted she was concerned about criticism ahead of the show's release in October 2022. She recalled opening up to her husband before the show came out, saying, "This is going to be a big deal for people. People are not gonna like my body. They're gonna have a fundamental issue with my body." When Brennon initially didn't understand why she was so nervous, she told him, "It's gonna suck to have a bunch of people comment on my body. No one's gonna look at your body and be like, 'He eats this,' but people are gonna do that to me."
Viewers may remember Alexa was introduced on season three with a monologue about how much she loves food. When the "Diet Starts Tomorrow" hosts asked whether she initiated the conversation about her body and food, she said, "I know that I was asked about it at some point, and I remember even afterwards feeling some type of way about it." She remembered production asking her prior to her reveal with Brennon, "Are you nervous about how he's going to react to your body?" She replied, "No, I feel like I'm gonna sh*t myself for sure, that was a concern." Alexa added, "I didn't really think about it until that moment." She said that much of her and Brennon's love story did, however, revolve around their love of food and cooking.
"My body has been a topic of conversation as long as I can remember," she explained on the podcast, adding that building her confidence was "definitely something that took time." "I don't think that everyone's born with confidence overnight and I definitely still have days where I hate myself, and I think that's perfectly normal."