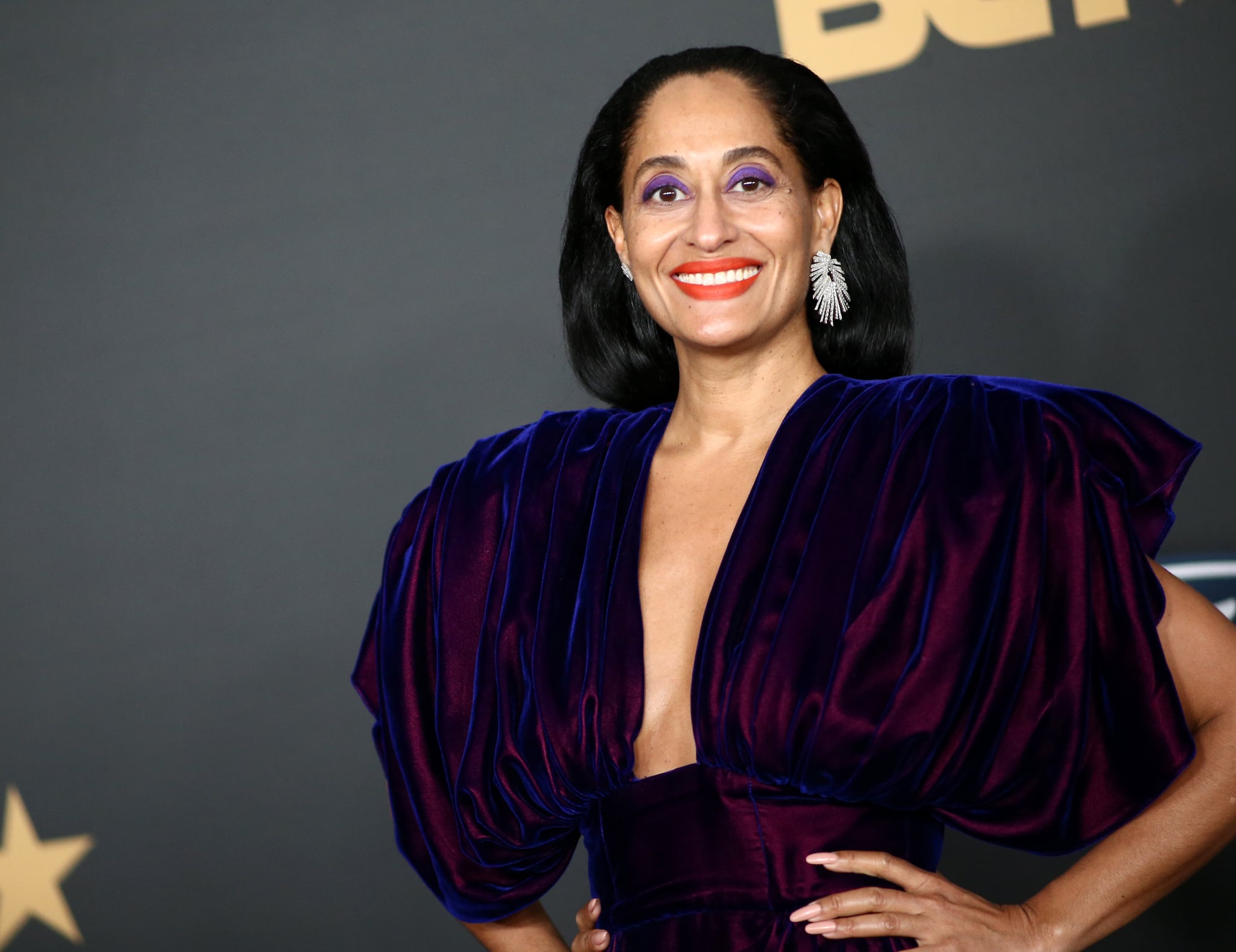 I've been taking advantage of Zoom workout classes while sheltering in place, which is why I've got mad respect for Tracee Ellis Ross and her at-home routine. The Black-ish actress recently shared a glimpse of her go-to exercises on Instagram, courtesy of Heart & Hustle gym.
"Still getting my workouts in!" Ellis captioned her video. "Makin this sh*t work." Yes, she certainly is! Her set included weighted front raises, deadlifts, hip thrusts, push-ups — oh, and a few carefully placed curse words. Isn't that true of most challenging workouts?
Aside from admiring her strong physique, I also have to give a shout-out to Ellis's neon green kicks. Her style game never sleeps, even during a private workout, and I'd expect nothing less. Watch the clip below to see Ross, her strength, and her badass sneakers in action.