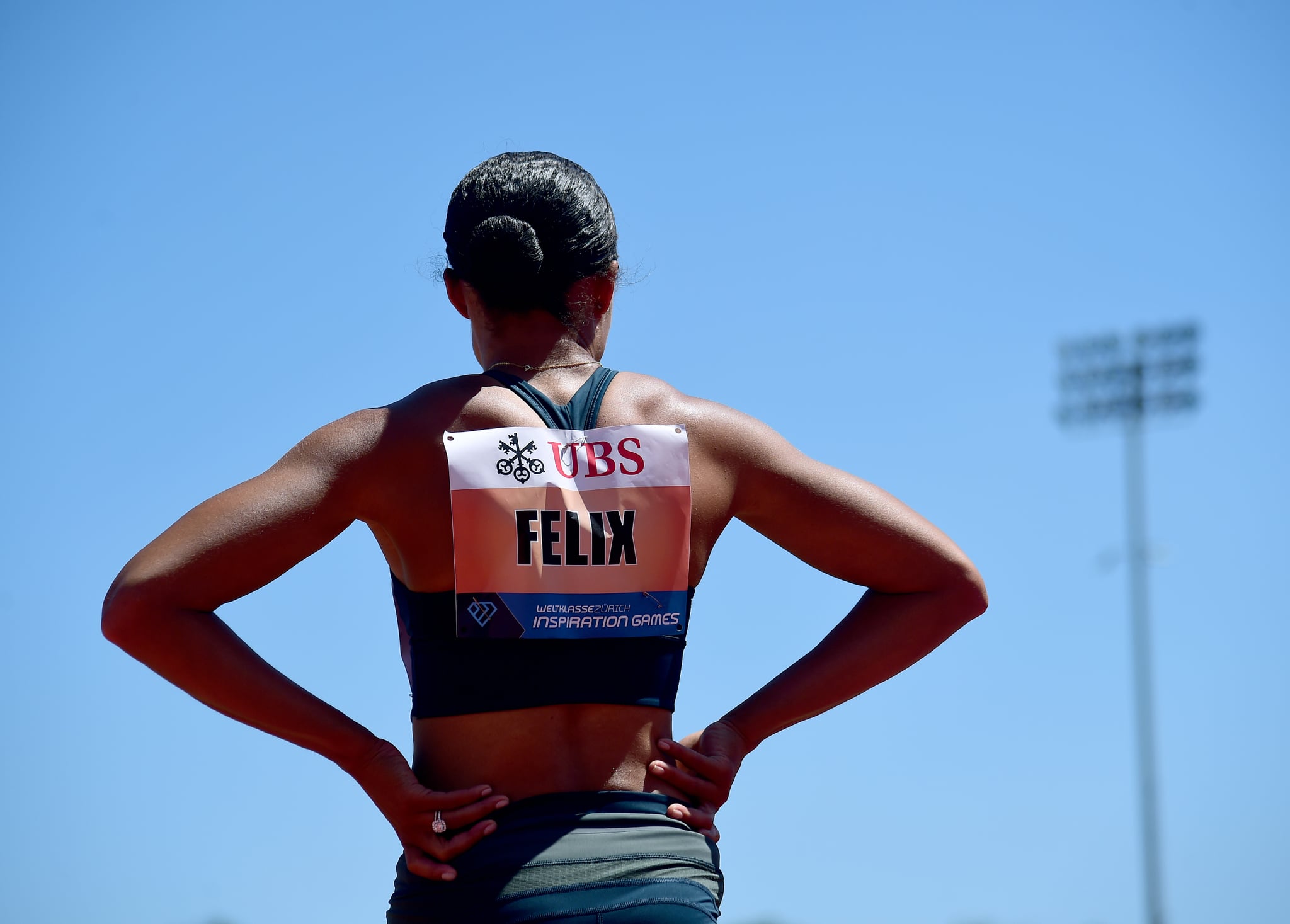 Image Source: Getty / Harry How
We already know that the 2020 Tokyo Olympics were postponed due to novel coronavirus (COVID-19), and the pandemic has affected sports across the globe. But, on July 9, track and field athletes from around the world competed in the Inspiration Games, a special virtual competition that's part of the Diamond League international circuit. Nine-time Olympic medalist and four-time Olympian Allyson Felix came out on top in the women's 150-meter sprint.
The Inspiration Games were streamed live, where 30 athletes competed simultaneously at seven different venues. Felix, part of Team North America, used a track in Walnut, California, and crossed the finish line in 16.81 seconds. She competed against Bahamas's Shaunae Miller-Uibo, the 400m Olympic champion in Rio 2016, and 2019 World Championship 200m bronze medalist Mujinga Kambundji of Switzerland. Miller-Uibo came in second with Kambundji finishing third.
"It feels sort of like practice, but not even because there's really no teammates or anything," Felix said on NBC Sports after the 150m race. "It's hard to challenge yourself, so I think that's the big thing with running solo." She noted that she missed the feeling of excitement you get when racing in front of a crowd with other runners. "I don't think there's anything that can compare to that," she added. "But I love this sport and so any chance to get out there and run . . . it's been a long time . . . I'm all about it."
Felix went on to say that athletes see the hardships that the world is going through, so they "just want to bring a little bit of joy" and to encourage appreciation for sport during this time. Other highlights from the competition include Felix winning the women's 3x100m relay with Olympian Tianna Bartoletta and 2016 world under-20 100m champion Candace Hill.
Team North America came out the winners overall ahead of Team Europe and Team World, reports the Olympic Channel. Watch Felix's 150-meter victory, and how the Inspiration Games was run virtually, ahead.