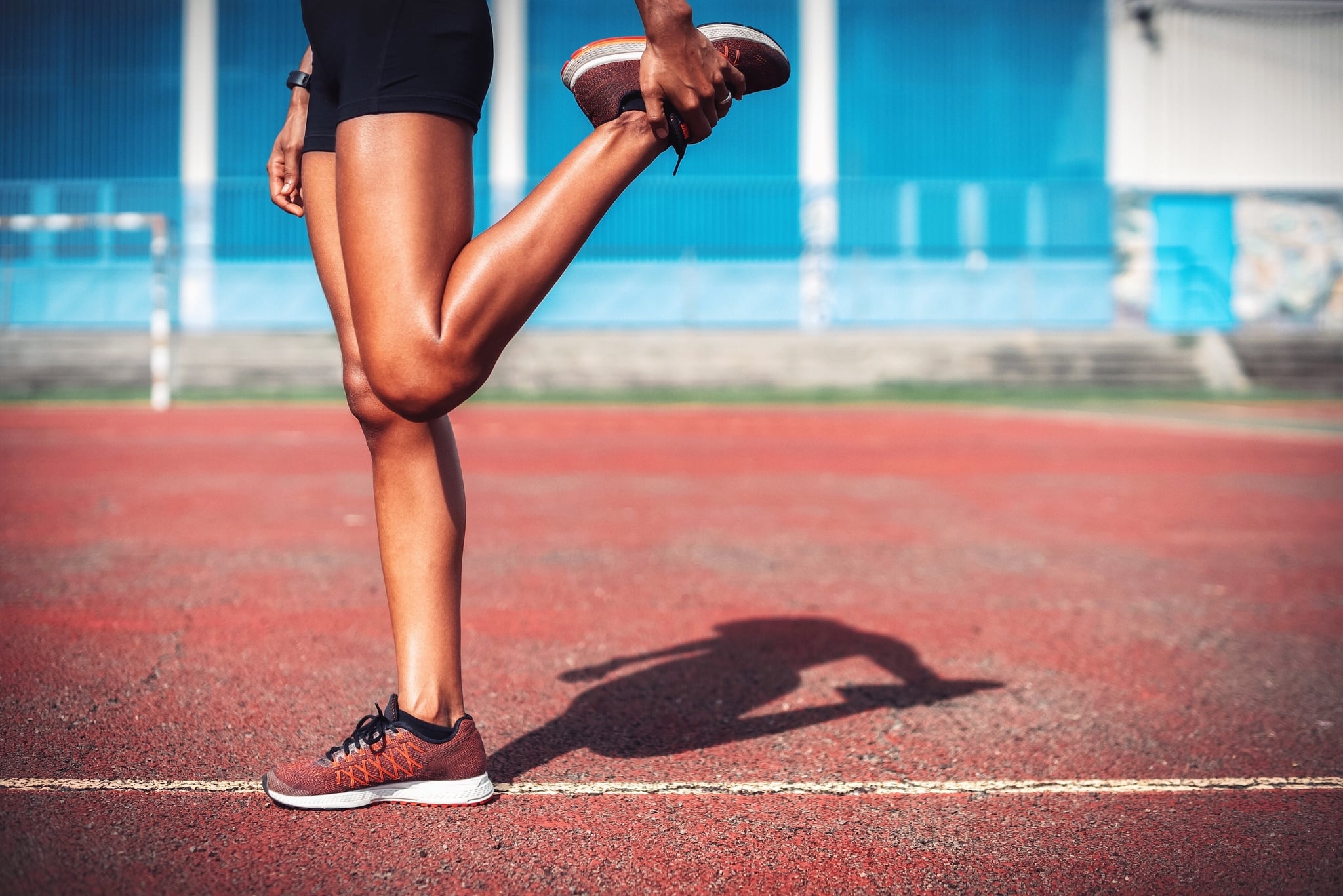 I was only 30 seconds into my lower body workout, but I already knew my legs would feel like jello the next day — my virtual instructor had just announced that every single circuit featured a squat variation.
Standard squats, air squats, goblet squats, squat thrusts — they all made the list!
As I got out of bed the next morning, I realized my prediction had proved correct — the intense soreness had settled into my quads. My legs were so sore that I struggled to keep up with my 10-pound dog on her walk, let alone walk up the apartment stairs without screaming "ouch!"
I'm all for a challenging workout, but the extreme muscle fatigue held up my workout plans for the rest of the week.
Overall pretty annoyed, I started to wonder if I could have prevented at least some of this soreness. So, I reached out to Olivia Amato, Peloton Bike/Tread Instructor and NASM-certified trainer, for her recovery tips.
My biggest mistake? Rushing through the post-workout stretch — my hot cup of coffee could have and should have waited!
"It is so important to stretch right after working out — because the moment you work out muscles, the body produces lactic acid," Amato says.
This is what causes your muscles to feel so sore and tired, she says. Stretching, however, helps to get rid of that lactic acid and also helps relax the muscles.
"Stretching right after also increases circulation of the blood to various parts of the body, which, in turn, increases energy levels."
So, set aside at least 5-10 minutes post-workout to get in a solid stretch — this roundup of stretches will help you curate a session.
"To reduce leg soreness, I would recommend stretches such as a quad stretch — standing, kneeling, or on your side," Amato says. Feel free to perform this stretch while lying on your stomach — using a towel to gently pull.
Dynamically stretching for that recommended 5-10 minutes before your workout could help you feel less sore later, too, Amato adds.
If you've been ignoring that foam roller in the corner (guilty), now's the time to break it out and dust it off.
"Foam rolling is super helpful when wanting to reduce muscle soreness — one of my go-tos when I'm feeling sore is a vibrating foam roller. I use the one by Hyperice, and it's an absolute game-changer! It helps me to recover (and also warm up) super quickly and efficiently," Amato says.
While I have a tendency to only hydrate after a workout, Amato says it's very important to hydrate before your workout as well to reduce soreness.
A stretching timer and a water bottle are now two of my must-have accessories for leg day.
Click here for more health and wellness stories, tips, and news.
Image Source: Getty Images / Jordan Beal / EyeEm