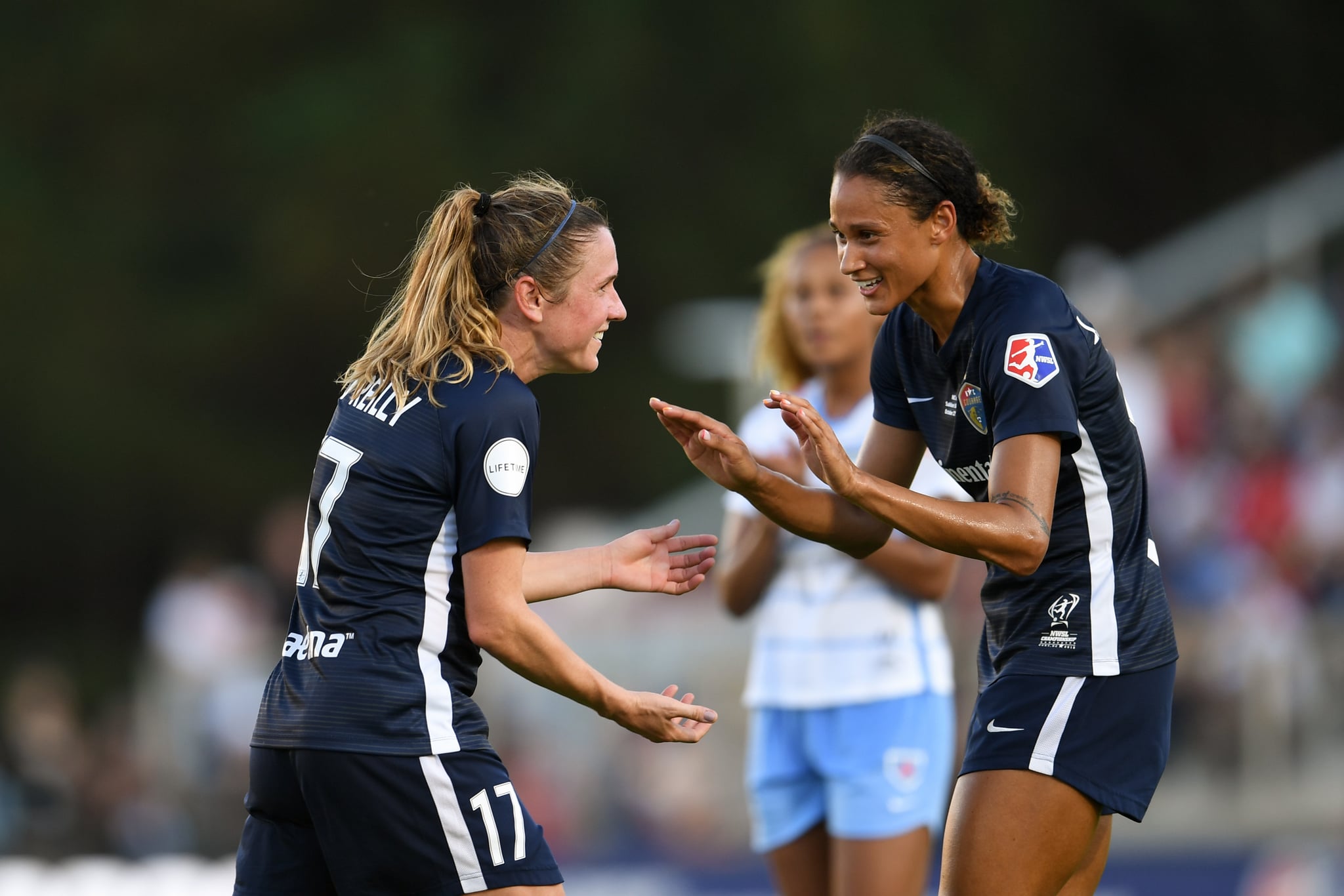 Some businesses and services are beginning to reopen in the wake of the coronavirus shutdown, but large gatherings are still prohibited in most areas. That means that professional sports — or at least, professional sports as we're used to experiencing them — will have a longer and more complicated path to return. The good news is that most major pro leagues are planning a comeback of some kind; the bad news is that we may not be able to see them in person for a while, maybe not until a vaccine is widely distributed.
Globally, the Korean Baseball Organization was one of the first pro leagues to resume play. The Bundesliga, Germany's elite soccer league, followed suit in mid-May. Keep reading to see how and when American pro sports are planning to return, and what you can expect to see when they do.
MLB
Major League Baseball and the MLB Players' Association are stuck in contract negotiations. The latest proposal from the MLBPA asks for a season of 89 games with full prorated pay (their full-season salary, but decreased based on the shortened playing time) and expanded playoffs, according to a source speaking to ESPN on June 10. Their proposed season would start July 10 and end Oct. 11. However, an MLB source told ESPN that this proposal was likely to be rejected. The MLB's current proposal, announced June 8, sets up a 76-game season and would pay players 75 percent of their prorated salaries. The regular season would end by Sept. 27.
The players' union is refusing anything less than full prorated pay. As an explanation for this hard stance, Washington Nationals pitcher Sean Doolittle tweeted, "It's frustrating to have a public labor dispute when there's so much hardship. I hate it. But we have an obligation to future players to do right by them. We want to play. We also have to make sure that future players won't be paying for any concessions we make."
MLS
Major League Soccer is set to return July 8 with the MLS Is Back tournament. All 26 teams will participate, and the competition will be held in Orlando at the ESPN Wide World of Sports Complex (part of the Walt Disney World Resort). The games will be played without fans but the matches will be televised; broadcast and streaming information haven't yet been released.
Each team will play a three-game group stage, with the top two teams in each group moving on to a round of 16 knockout stage. The final is scheduled for Aug. 11. Regular season play will resume after the tournament, though the full schedule has yet to be released. A regular postseason is also planned.
NBA
The National Basketball Association will return in late July with a 22-team format. Each team will play eight regular season games to determine seeding before moving into the playoffs, The Washington Post reported. The games will be played at the ESPN Wide World of Sports Complex at Disney World without fans in attendance.
NCAA Sports
So far, most of the focus has been on whether college football will be able to hold its season in the fall, and it's reasonable to assume that most other sports will follow a similar plan. The latest update, reported June 8 by ESPN, would plan for the season to begin on time (in late August and early September), with coaches beginning to work with players as early as July 6. Meetings and walk-throughs with a football would start in mid-July if the National Collegiate Athletic Association (NCAA) approves the current plan.
Much can change between now and the projected start of the season, and in a call with Congressional leadership, NCAA president Mark Emmert said that some teams may not return at all. However, leaders appeared confident that football will be played with at least some fans in the stands, according to Sports Illustrated.
NFL
The National Football League's season is still scheduled to begin on Sept. 10, with no word yet on whether fans will be able to attend games. Players are currently training remotely, with team training camps set to open in late July.
NHL
The National Hockey League's Return to Play Plan will have 24 teams compete to determine playoff seeding. Sixteen teams will play in eight best-of-five series while the top four teams in both conferences will play a round robin, setting rankings for the Stanley Cup Playoffs. Still to be determined: the start date and two "hub cities" that will host the games.
NWSL
The National Women's Soccer League is set to be the first US sports league to return. The 2020 NWSL Challenge Cup will kick off June 27 in Utah, with broadcast coverage on CBS All Access. No fans will be in attendance for the 25-game tournament, which all nine clubs will participate in. Each team will play four games, with the top eight teams advancing to the quarterfinals.
WNBA
No official statement has been made about the return of the Women's National Basketball Association. On June 4, ESPN reported that the league's current proposal is a 22-game regular season beginning July 24, and with playoffs ending in October, all played at a single site in Florida. The proposal was described as tentative and players have not yet agreed to its terms, according to ESPN's sources.