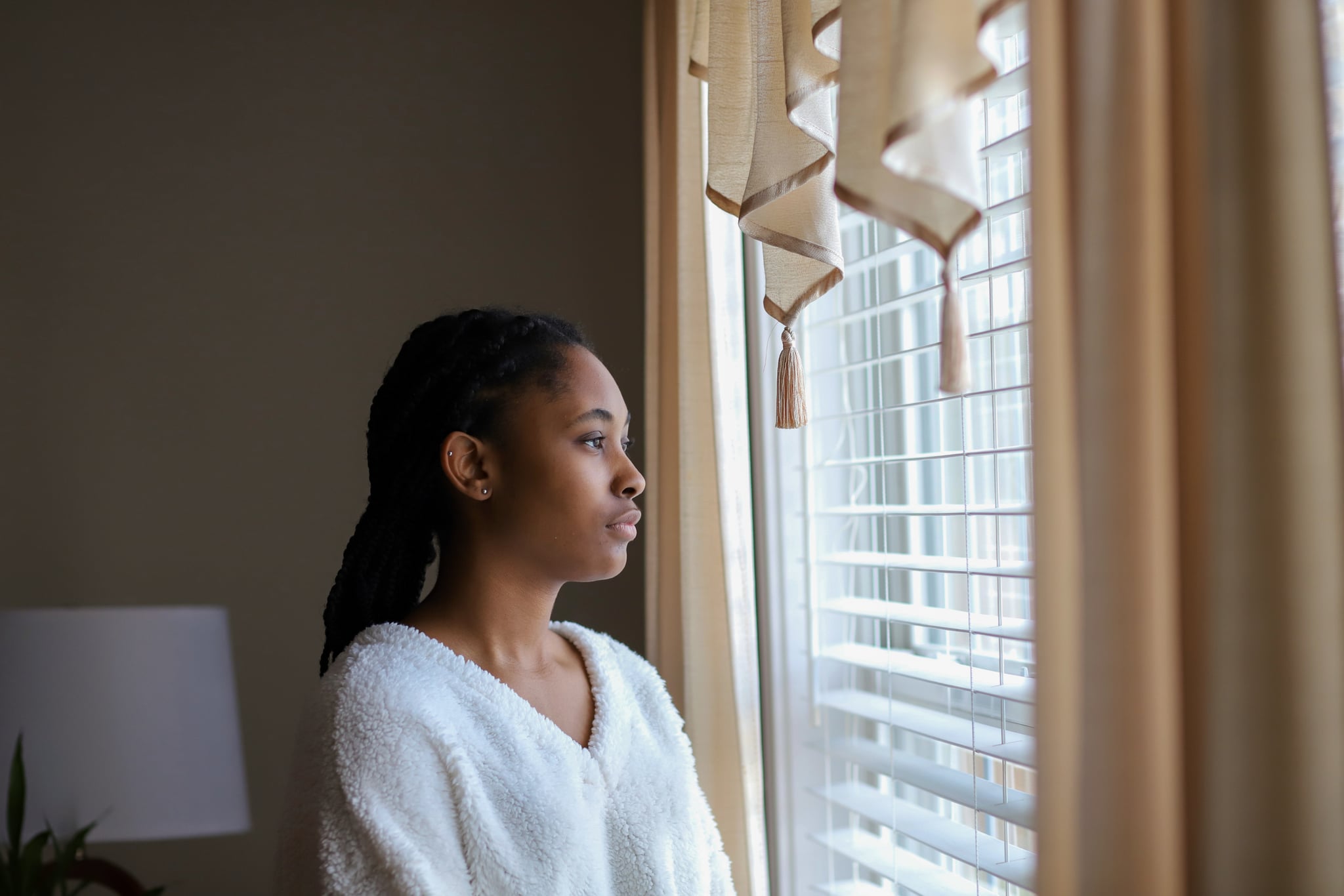 When it comes to the deaths of George Floyd, Ahmaud Arbery, Breonna Taylor, and the list of Black Americans who we can continue to name, licensed professional counselor Monica E. Jackson, PhD, told POPSUGAR that it brings up a feeling of trauma for the Black community, herself included. It's a "legacy of trauma" that goes all the way back to slavery, Dr. Jackson said, and it's directly related to the racism occurring in this world for centuries. As a therapist seeing clients during this time, she explained the difficulty of having to work through her own traumas while acting as a helping hand for others.
"We too are tired of seeing the same things represented in the media every day. We too have family members and friends that we are concerned about."
Dr. Jackson said viewing videos and reading articles on social media about these tragic deaths makes the trauma more intense — you can't escape, and it can act as a trigger. On top of that, COVID-19 is killing a higher percentage of Black Americans, and she acknowledged that this only adds to the distress. "As a Black therapist, not only do we have to work on helping our clients process the trauma that they're experiencing related to this, but we're essentially healing and going through these things at the same time our clients are," she said.
Dr. Jackson continued, "We too are tired of seeing the same things represented in the media every day. We too have family members and friends that we are concerned about. So as a Black therapist, the reason why I say it's a very difficult topic to talk about is because we in turn have to process and also help our clients process it." Therapists learn to take themselves out of their sessions from a personal standpoint, but it's hard during this time to do that, she said, because Black mental health professionals want their clients to realize they share similar feelings.
How Black Therapists Can Prioritize Their Mental Health
Ahead, you'll find tips from Dr. Jackson for Black therapists during this time. These are all coping mechanisms that have helped her, and she wants to stress the importance of remembering that therapists outside of work are real people, too.
"It's OK for us to operate the way that we're operating."
Connect with other therapists: Along with another mental health professional, Dr. Jackson has been hosting listening parties for psychotherapists, which she's advertised for on her Instagram account. Her goal is to have them at least once a month, she said. The first session focused on the topic of COVID-19, but during a recent one this past weekend, they talked about racial disparity. "We need a time where we can just have a safe space to discuss how we're feeling," she said.
Unplug: Dr. Jackson said that, outside of her appointments with clients, she'll take breaks from emails and get off of social media to practice self-care, whether it's watching shows (not the news), going on a walk, lying in bed, or sitting in silence. "Sometimes as therapists, we have to take off our therapy hats," she noted.
Learn to preserve your energy: Dr. Jackson explained that whether it is COVID-19 or the fight for antiracism, people have a lot of opinions. "Some of them are disheartening," she said. "Some of them are difficult to swallow. And a lot of times we think that our job is to educate people, but we have to preserve our energy." Know when to use that energy and when to save it.
Give yourself grace: This means, Dr. Jackson said, that if you wake up and don't feel like doing anything, that's perfectly acceptable. She noted that she will tackle tasks during the day that she prioritizes as important, but "my to-do list means nothing compared to my mental health." She added, "A lot of times we feel bad because we don't have the ability to push through and get things done when we've experienced trauma. It's OK for us to operate the way that we're operating."