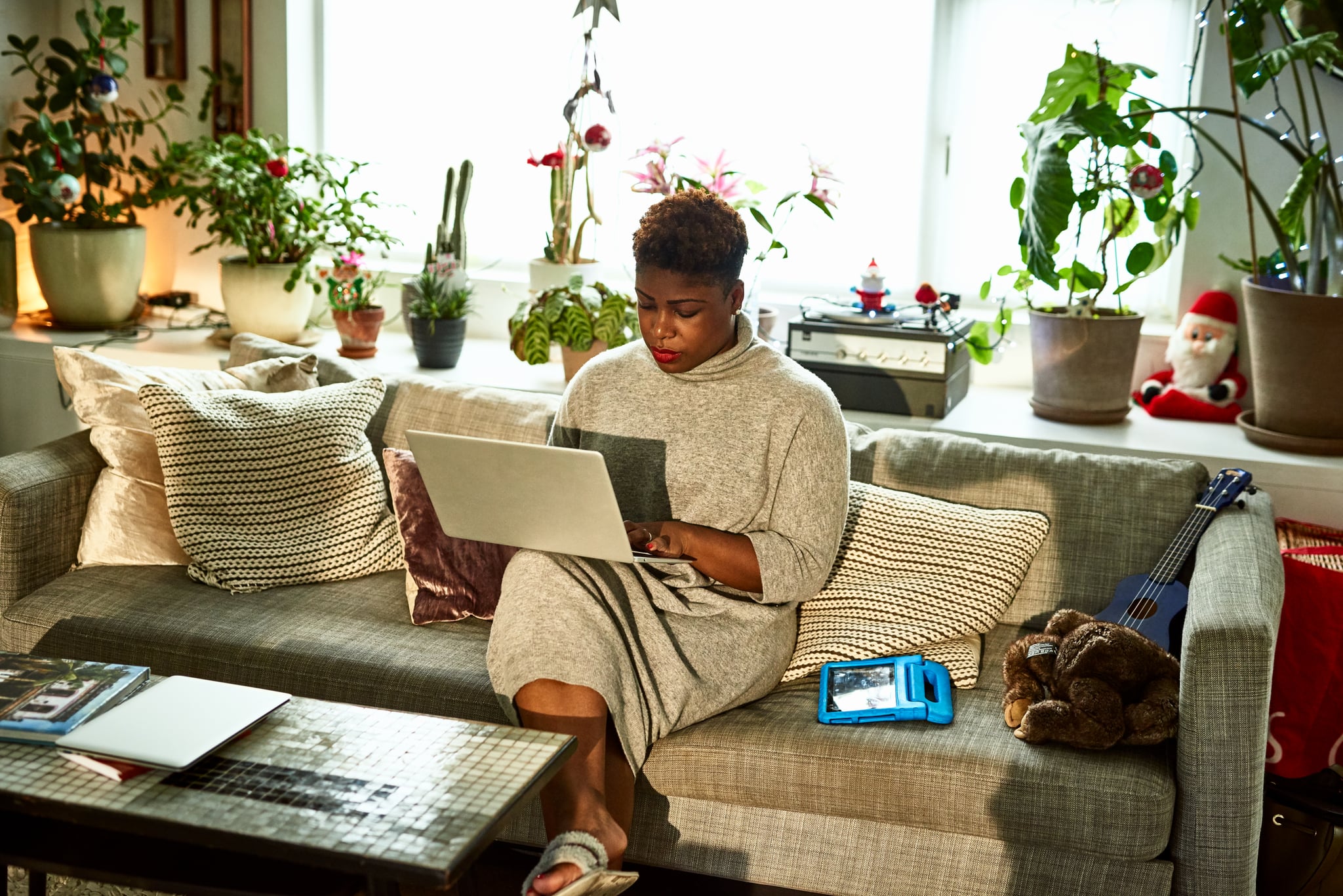 Real, a membership-based organization for therapy and mental health services, launched Real to the People in March 2020 to offer free therapy services to cope with the COVID-19 pandemic. Now, in the aftermath of the killings of Black Americans George Floyd, Ahmaud Arbery, Breonna Taylor, Tony McDade, and Nina Pop, among others, Real to the People is offering free group support sessions via large digital events that hold up to 400 people. These sessions are specifically for "Black womxn, people of color, and allies."
The group sessions are led by Real therapists Luisa Bonifacio and Naiyah Warren, and each is an hour long. The sessions will take place four times a week "for people to grieve, feel, connect, and process what they're going through," according to a press release. Taking care of your mental health is imperative, and Real to the People aims to make mental health care more accessible. The sessions start on June 5 and run for four weeks. Find the full schedule here, and visit the website to sign up and get more info. The sessions are as follows:
Free Group Therapy for Black Womxn: Friday, June 5, Friday, June 12, Friday June 19, Friday, June 26, 6-7 p.m. ET.
Real x Unplug Collective: Free Group Therapy for Young Black Womxn + Gender-Expansive People: Monday, June 8, Monday, June 15, Monday, June 22, Monday, June 29 2-3 p.m. ET.
Growth and Allyship: Free Group Therapy for Allies: Tuesday, June 9, Tuesday, June 16, Tuesday, Tuesday, June 23, Tuesday, June 30, 6-7 p.m. ET
Free Group Therapy for People of Color: Wednesday, June 10, Wednesday, June 17, Wednesday, June 24, Wednesday, July 1, 6-7 p.m. ET.
Free digital group sessions are a great way to tend to your mental health, especially with many people still under shelter-in-place orders amid the pandemic. But if you feel like you need other help or resources, check out this guide on "44 Mental Health Resources for Black People Trying to Survive in This Country" from SELF, and this guide on signing up for teletherapy during the coronavirus. Also, hotlines, while not a form of teletherapy, can also be useful; the Anxiety and Depression Association of America (1-240-485-1001) and the National Alliance on Mental Illness (1-800-950-6264) have resources available. Another important hotline is the National Suicide Prevention Lifeline. Call 1-800-273-8255 or text 741741 for 24-hour crisis support.