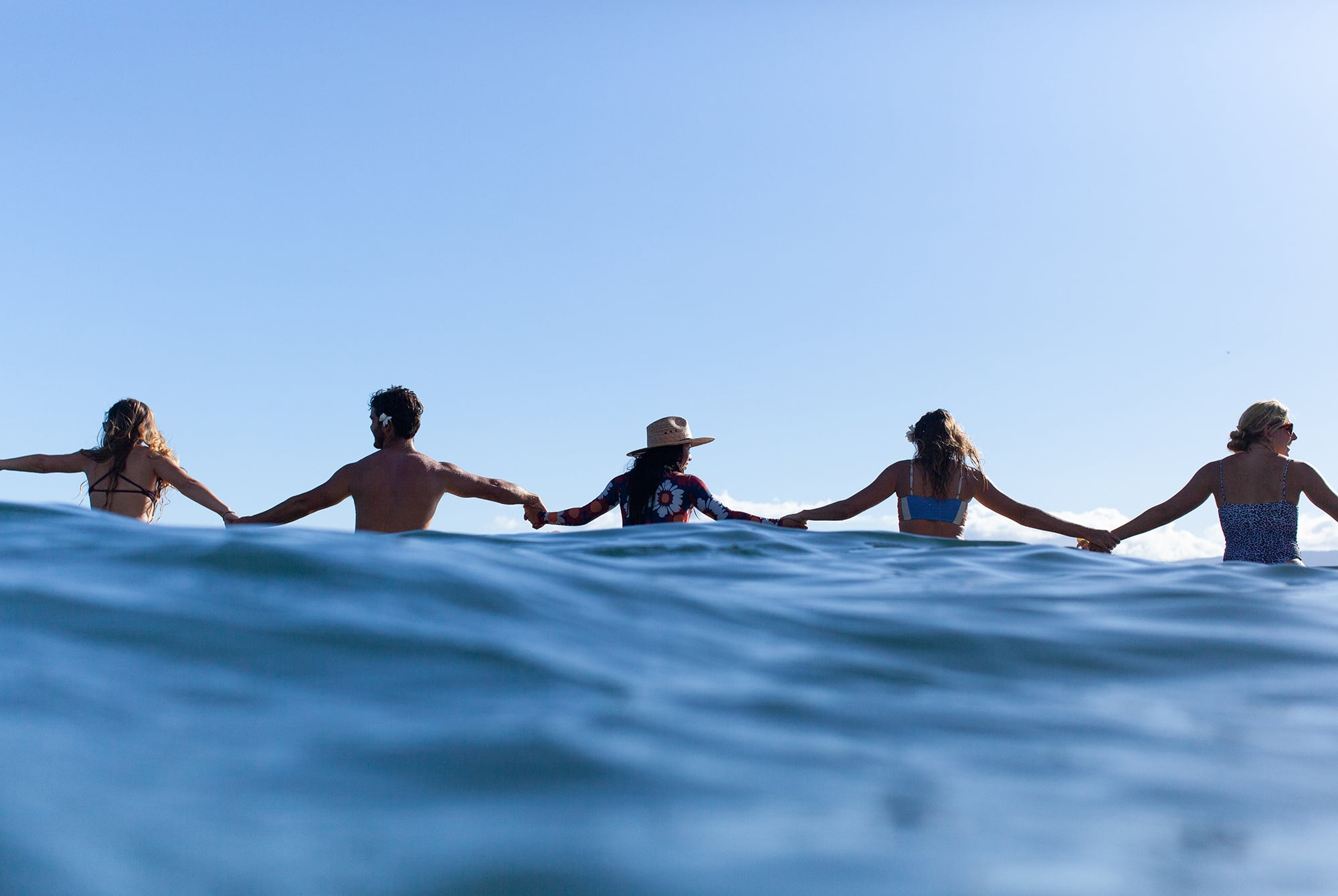 As I processed the devastating and brutal murders of George Floyd, Breonna Taylor, and Ahmaud Arbery, which sent waves of heartbreak and public outcry out across the world, I found myself wondering how Maui would respond. The island where I live is filled with passionate people who care to make a change, but I'll be the first to admit: it's easy to tune out to the problems of the world when you live in a tropical paradise, surrounded by so many ways to escape. As a multiracial Black woman who has mourned and protested for the Black lives lost to police brutality over the years, I was eager to get involved in any local actions. So when a friend shared information about a paddle out ceremony at Launiupoko — a popular surf break on Maui's west side — to honor the Black lives lost in the recent months, I knew I had to participate.
While I was more than ready to put some kind of action to my emotions, I was completely unprepared for the vast number of people who showed up at 4:30 in the afternoon on Sunday, May 31 to support the Black Lives Matter movement. To see so many members of my community gathered for a cause I care so deeply about was enough to bring tears to my eyes. In total, over 300 people participated, with 256 boards in the water and at least 50 more people showing their support from shore with handmade signs. (Since then, several other ceremonies to commemorate Black lives have been organized around Hawaii.)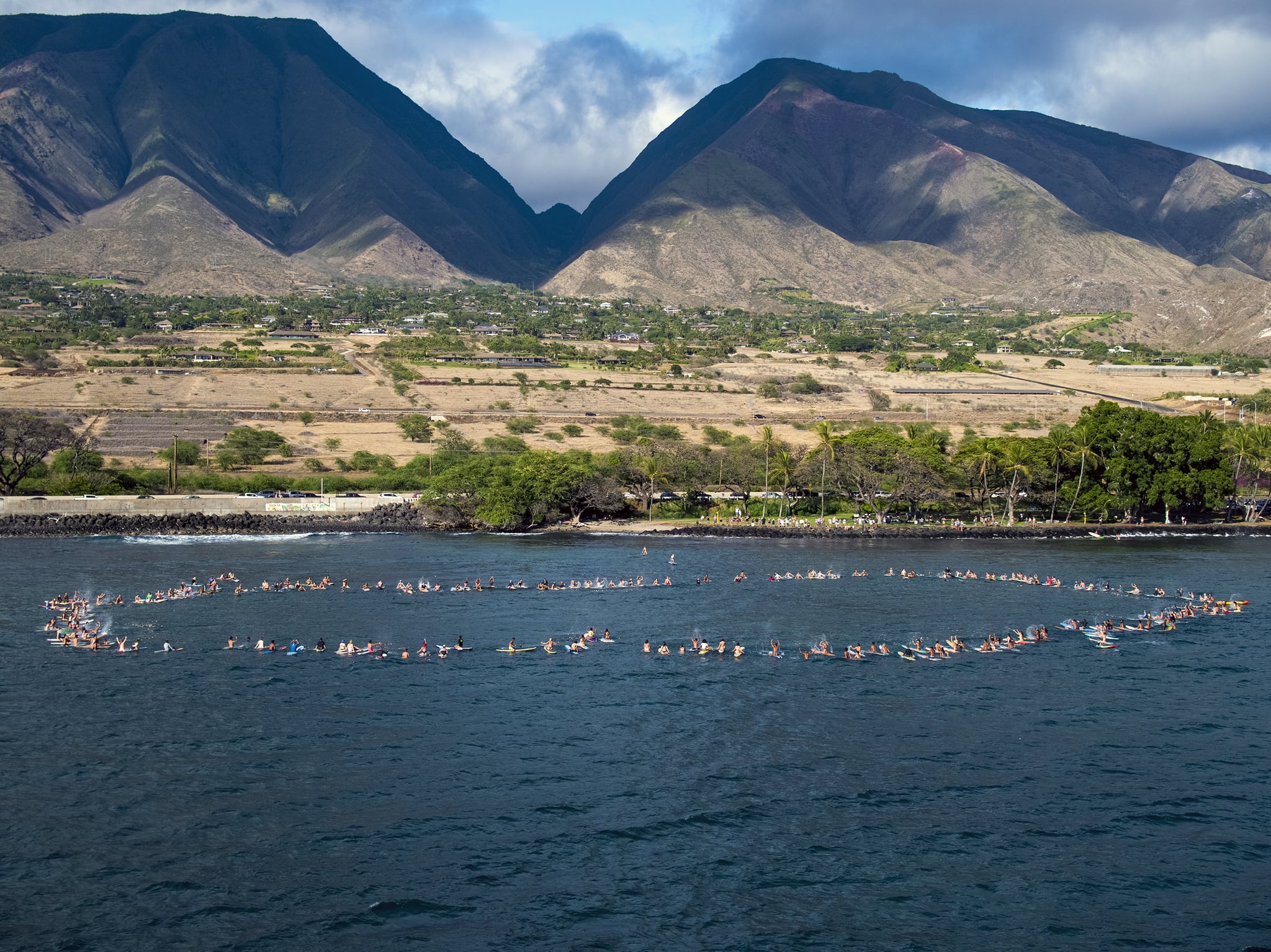 Photo courtesy Phil Sobolev
The woman who organized the event, Bailey Rebecca Roberts, took the time to speak with me and shared her personal experience with paddle outs as a born-and-raised Maui girl. "People join together in a gathering like that to celebrate the life of someone who's passed. Share stories, share chants, share memories, spread ashes, and spread flowers." She also went on to explain how paddle outs have served as a powerful form of protest throughout Hawaii's history. This gathering for BLM felt like a mix of both, and it was one of the most moving things I've ever been a part of.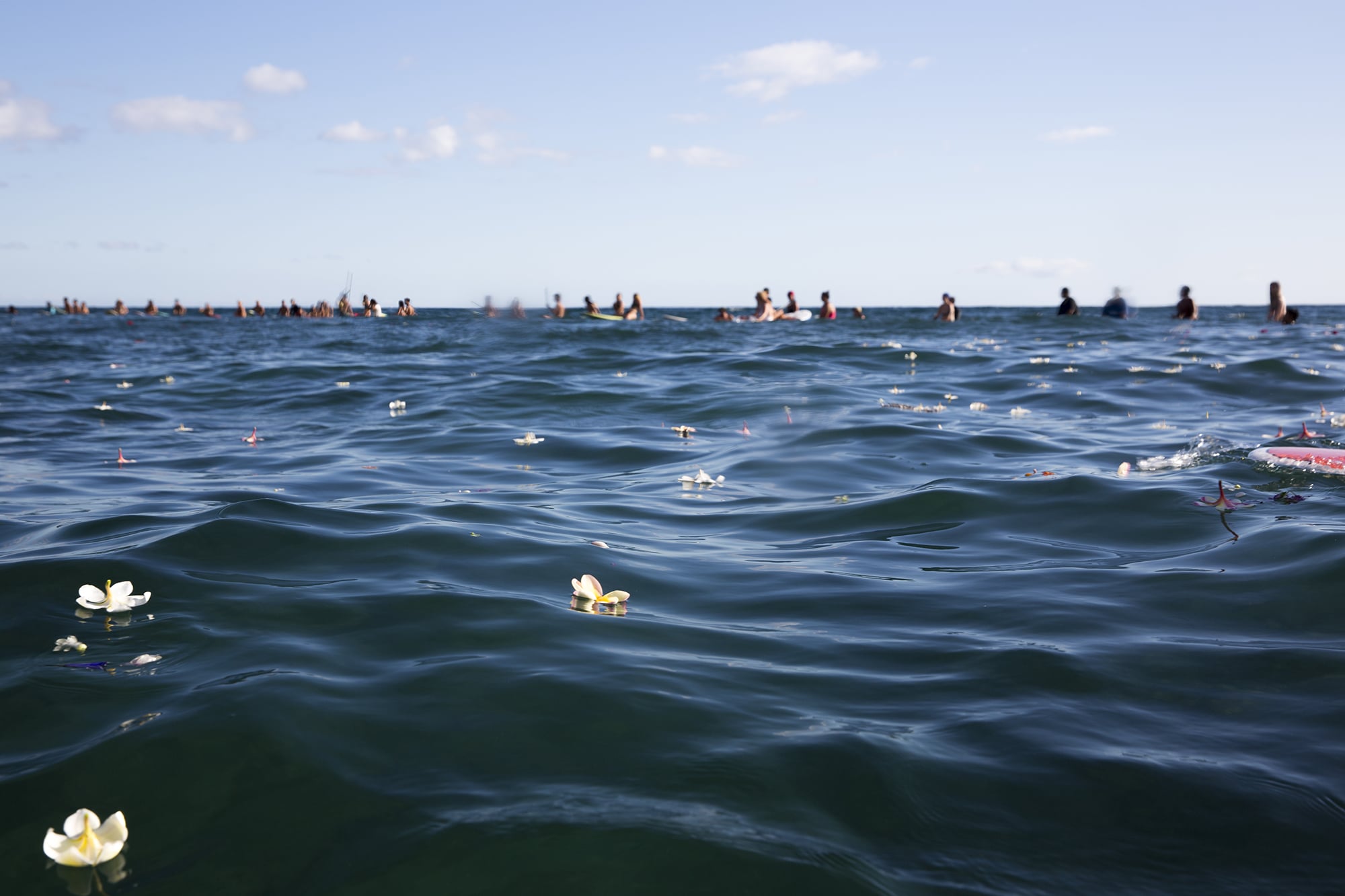 Photo courtesy Bailey Rebecca Roberts
Roberts and I went on to have one of the most soul-feeding discussions I've had in quite some time, where we shared our contrasting upbringings and their consequential experiences — me, as one of the few non-white people in my school, and Roberts as one of the few white people in hers. Roberts spoke candidly about her naivety about the, "very real and painful dynamics of race," and the discomfort she's faced in her learning process. Speaking on the words she shared at the gathering, Roberts was able to admit, "this is uncomfortable for me, but my discomfort is not what's important right now." Roberts hope that the main takeaway from the day for people in attendance was to realize it goes beyond just the paddle out."Look, the paddle out is nice. We're together, we feel good now, and we all of a sudden feel woken up," she said. "Now let's have a conversation about real integrated steps that we can take in our everyday lives to enact actual change."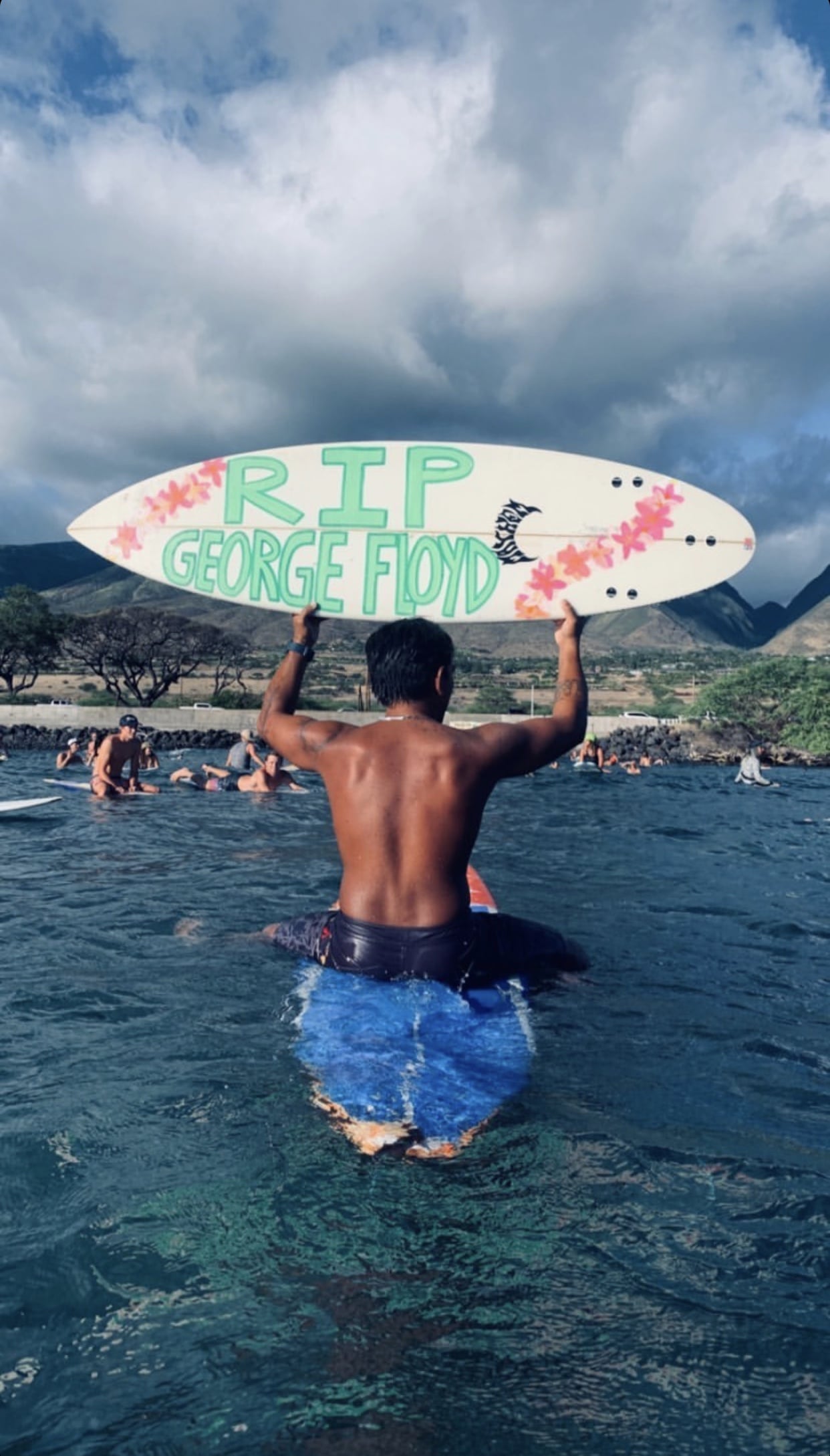 Photo courtesy Roderick Nathan, captured by Conan Gentil
I also had the pleasure of chatting with Ari Romer, a new face I met at the paddle out, who is a Black man that moved to Maui from Seattle spontaneously in February. Romer shared that he was shocked by the number of people who came out in solidarity.
"I'm very surprised and happy that there was a response here in Hawaii, because in my mind I'm thinking, 'Everyone here has their own problems.' The rest of the world is joining in out of solidarity, and Hawaii did the same exact thing — but in the Hawaiian fashion, which is 100% peaceful and harmonious," said Romer. He added that the non-existent police presence at the event was reassuring to see — though he did find it upsetting to see so many non-Black people raising the Black power fist. But overall, Romer told me, he felt the spirit of aloha from the community out in the water as flowers were released and a moment of silence was held, and that during his drive home, he reflected on how great it was to see so many people who came out with good vibes to share.
Joining hands in a circle of 255 other souls gave me an opportunity to say a prayer, to mourn, and most importantly, to celebrate the lives of those lost for the people they were and for the lives that they led before this tragedy happened to them. The paddle out was a way for me to feel seen by my community, to witness the compassion of the people around me, and to feel a sense of belonging I didn't know I was seeking. To honor these victims of racism and police brutality as people who lived incredible lives was something I had not been able to fully do until the moment I paddled through a sea of flowers sent adrift with aloha in its purest form.