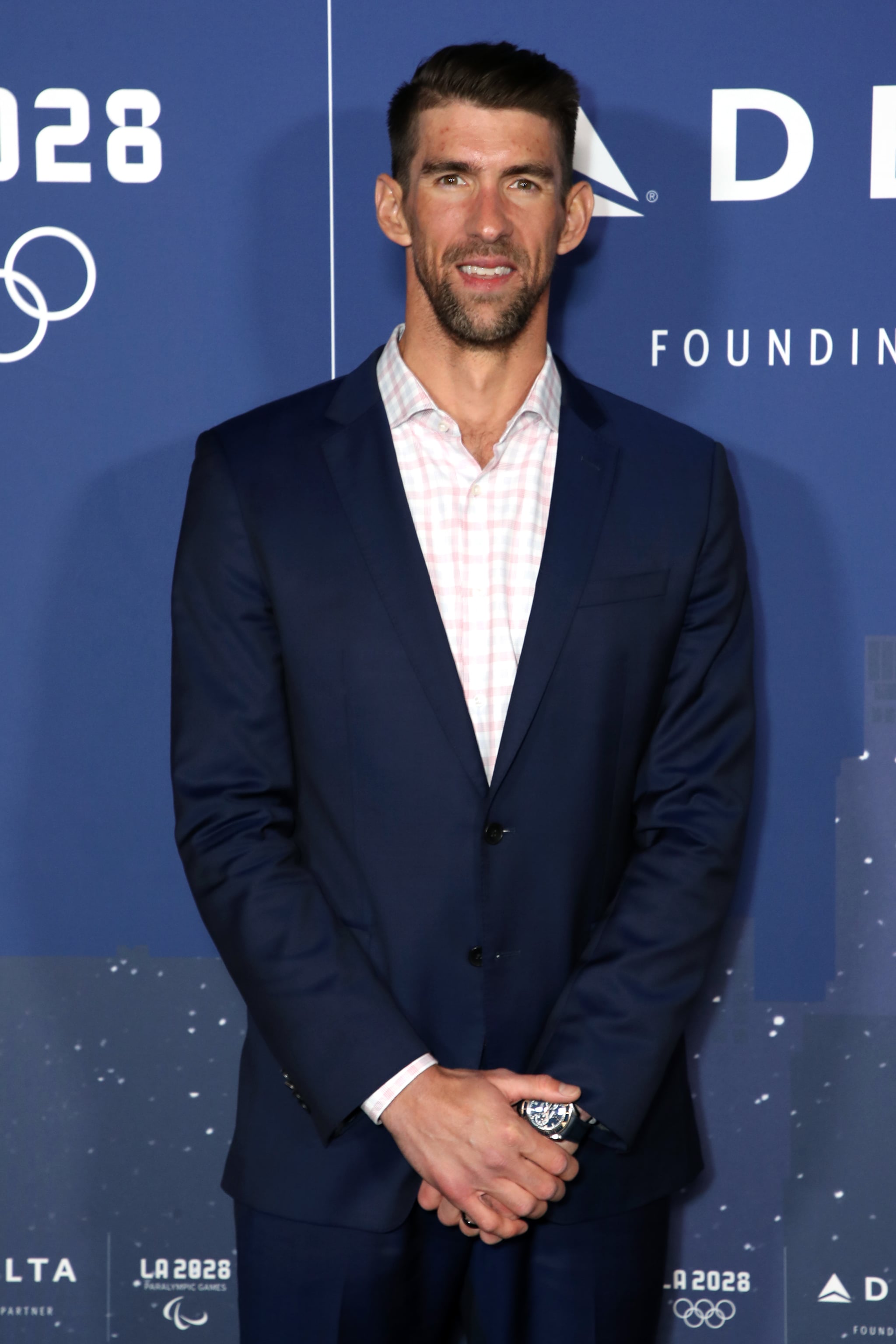 In a candid interview during Verizon Media and Yahoo's virtual "Reset Your Mindset" event, held in honor of Mental Health Awareness Month, US Olympian Michael Phelps opened up about the mental health struggles he's faced throughout his athletic career and during the ongoing coronavirus pandemic in particular.
Phelps has been an avid proponent and spokesperson for Talkspace, an online and mobile therapy service that's currently offering 1,000 free months of therapy to healthcare workers who are fighting against COVID-19. "It breaks my heart every single time I read a story about a celebrity or an athlete or just somebody fighting COVID who takes their own life," Phelps said. "Suicide rates have to stop climbing . . . I personally have felt that I don't want to be alive in my life. I've felt that feeling before, and it's scary." To combat these feelings, Phelps reminds himself of his three sons, who inspire him to push forward.
"I can say that this has been the most difficult time for myself to go through."
"I can say that this has been the most difficult time for myself to go through," Phelps said. "I've gone through some of probably the darkest moments." Despite these dark moments, Phelps said he has found solace in routine, namely taking care of himself by working out daily, going on walks, and getting the recommended amount of sleep.
Reflecting on his career as competitive swimmer, Phelps explained that he couldn't have predicted the mental stresses and "outside variables" that came with the job and have stuck with him since. Even when he was truly struggling with his mental health, he didn't feel like he could speak up and be honest about what he was experiencing. "If I did say something about it, then it would be a weakness. As a male athlete, we're not supposed to show that. That's allowing ourselves to become vulnerable. And in a competitive world, that's not the best thing."
Phelps went on to say that hearing other athletes open up about their personal mental and emotional struggles in such a competitive field has helped him to feel more comfortable expressing his own emotions. He reminds himself to stay grounded by focusing on his goals for the day and trying to turn negatives into positives. "When you reset your focus, you're just almost taking a step back, taking a deep breath, and then starting a new journey again," he said.
"I want to remind you all that now, more than ever, it's crucial to make sure you're taking care of your mental health," Phelps captioned an Instagram post promoting Talkspace. "If you don't know how to do that or where to start, @Talkspace has a variety of free resources that are available . . . I encourage you to find support, stay connected, and above all, be kind to each other. We will get through this!"
If you or a loved one are experiencing suicidal ideation or are at risk, the National Suicide Prevention Lifeline has several resources and a 24/7 lifeline at 1-800-273-8255
If you are feeling anxious or depressed and need help finding help or resources, the Anxiety and Depression Association of America (1-240-485-1001) and the National Alliance on Mental Illness (1-800-950-6264) have resources available.