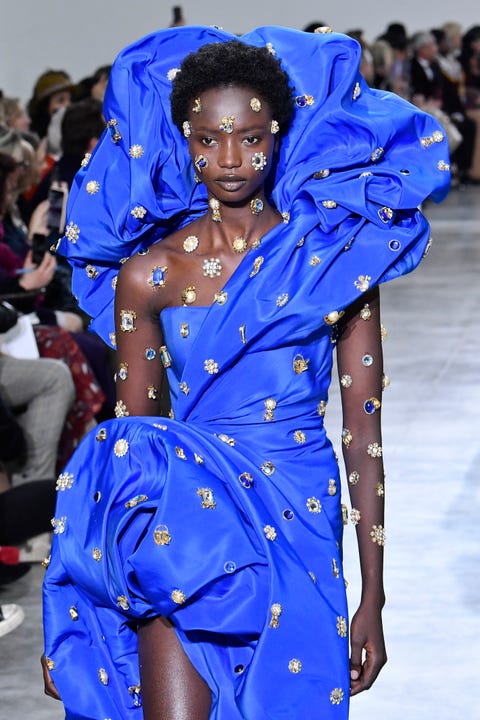 Victor VIRGILEGetty Images
Maybe our current all-sweatpants-all-the-time lifestyle has you dreaming of couture: the creampuff ballgowns, the intricate embroideries, the elaborate confetti-strewn finale. And few do that better than Schiaparelli.
When Daniel Roseberry took over the house last year, he had big (shocking-pink) shoes to fill. Namely, those of the house's founder Elsa Schiaparelli, who once collaborated with Salvador Dalí on wild, fantastical pieces that doubled as objets d'art. The Plano, Texas native's work feels like the ultimate tribute to her, including as it does Surrealist-inspired headpieces, hits of shocking pink, and, of course, the sweeping sorbet-colored cape that Lady Gaga wore in our December cover shoot.
The house's behind-the-scenes documentary, an ELLE exclusive, is seven minutes of pure couture heaven, letting us into Roseberry's atelier, his Surrealist touchstones, and his very 2020 design process. If you love behind-the-scenes fashion documentaries like Dries and Dior and I, you'll eat this up.
This content is created and maintained by a third party, and imported onto this page to help users provide their email addresses. You may be able to find more information about this and similar content at piano.io