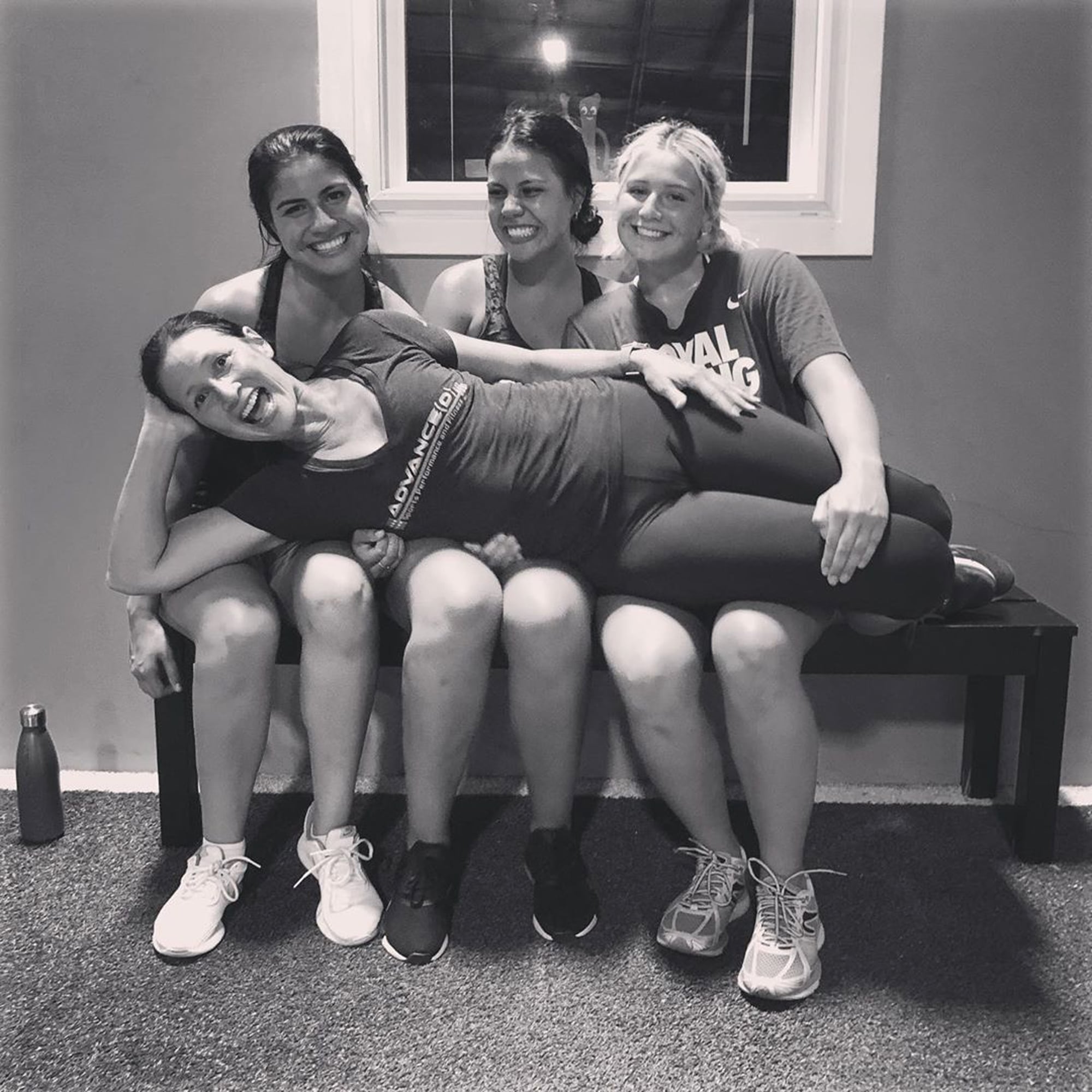 Exercise is my mom's love language. As a kid, I stood on the sidelines to watch her rec-league soccer games and cheered her on during triathalons. We won't talk about my stand-offish teenage self, but as an adult, I joined my mom for 5Ks and we found a love-hate relationship for local bootcamp classes. I moved across the country last year and our weekly workout sessions stopped but we put together a plan to run a half-marathon in spring 2020. Like many things, in light of coronavirus and social distancing our race was postponed, but virtual classes opened up the door for a whole new training experience.
It brightens my day to see her thriving, healthy, and happy.
Shortly after my local studio shut down, my mom told me her gym (shout-out Advanced Fitness!) was starting up workouts over Zoom with limited equipment. She has dumbbells and a kettle bell, I have gallon water jugs. I set up in my bedroom, she sets up in her front yard. Together, we committed to bring bootcamp home. We tune in for the same class every Wednesday at 8am PT/11am ET, where a coach directs over 20 participants through a challenging total body workout. I'm on a laptop and she's on a phone, but for a whole hour, it feels like we're in the same place again.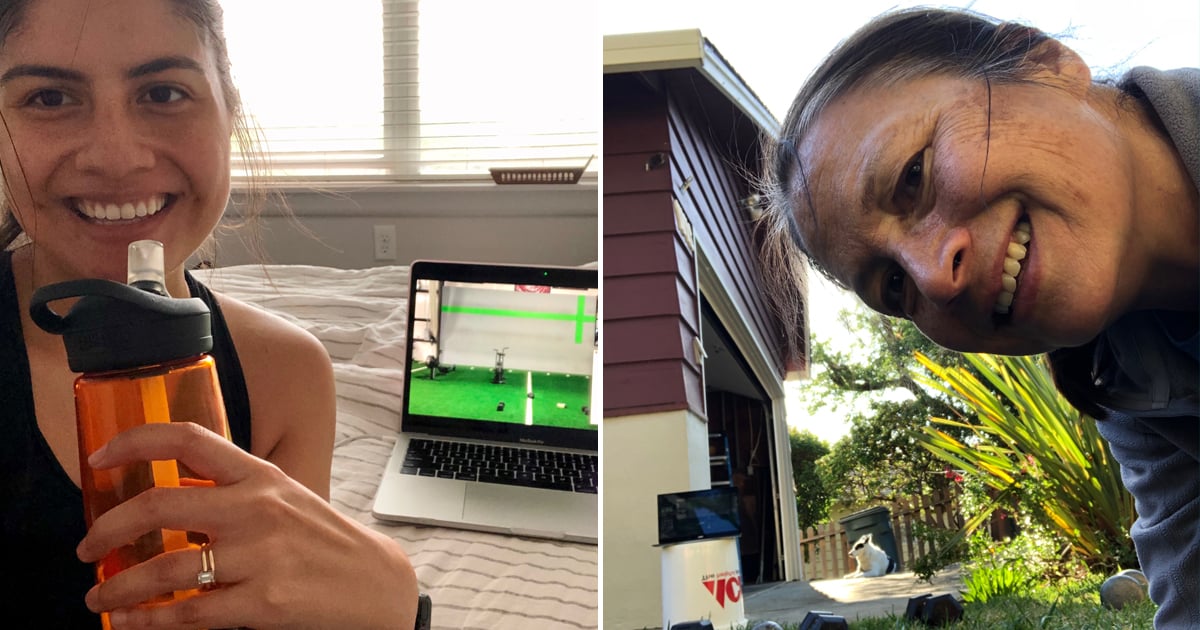 Every workout looks a little bit different, but cardio, abs, and strength-training are always incorporated. I'm talking lunges, push-ups, Russian twists, rows, deadlifts, jumpsquats (sorry to my neighbors), and more. They're no joke. Although I may have inherited my mom's love for endorphins, I certainly didn't inherit her endurance. You can catch me subtly trying to scoot out of the video frame during our sessions to catch my breath while she schools me over 2,000 miles away.
Since I can't be with family right now, it's encouraging to have this consistent virtual check-in with my mom. We hold each other accountable. We'll text between sets and complain about the number of burpees we just did or our abs aching from planks. If we don't talk directly during the class, I'll look for her face on my laptop screen. It brightens my day to see her thriving, healthy, and happy.
I won't get to be with my mom this Mother's Day but I know she'll treat herself by getting outside (a hike is already on her to-do list) and I'm anxiously awaiting the days where we can motivate each other in-person.
I know eventually we'll return to our regular routines. Hopefully, we'll resume training for our half-marathon. Our gyms will open up for service again, and the Zoom classes might stop. But for now, I'll count these weekly workouts as a privilege. It's an opportunity to share a lifelong love with my mom and treat my body right — even if I'm left with shaky legs and a red face at the end. (See above photo for reference) Now, BRB, those water jugs aren't going to refill themselves.
Image Source: POPSUGAR Photography / Karenna Meredith